Imagine hearing that chest rumbling roar from a male lion as he calls for his mate. Picture that moment when you look out into the African bush and spot a leopard enjoying her morning breakfast. This is what you will experience on the Kenya Meetup Tour. Wildlife and humanity co-exist in harmony, creating an incredibly rich culture and history we will dive into by visiting women only villages, and more. 
We'll meet in Nairobi and make our way through scenic landscape to famous Aberdare National Park. On our way to Masi Masi National Park, we'll stop at Nakuru and Lake Naivasha, meeting locals and enjoying exhilirating game drives along the way.
Journey to vibrant local markets, where you'll have the opportunity to meet and engage with the women who trade their wares.
Game drives in Masai Mara National Park and Aberdare National Park, where you could see lions, cheetahs, elephants, zebras, and many more.
Indulge in high tea at The Elsamere Conservation Centre and learn how one woman and one lioness changed conservation forever.
Meet the women behind Tepesua Village, an important movement for women and girls helping to end FGM and child marriage.
Featured stay at The Ark, where rooms overlook a bustling watering hole, promising nearly certain animal sightings.
Opt in for a once in a lifetime hot air balloon ride for bird's eye views of the Great Migration.
August is a perfect month to travel to Kenya. The Great Migration is well underway, maximizing the excitement of game drives. Weather is perfect with dry, sunny days and cool nights. Be sure to pack layers, and sunscreen, but don't worry, we will send you a comprehensive packing list before departure. 
Proof of travel insurance is required before joining day 1 of any Meetup Tour. International flights are not included. 
People often leave our Meetup Tours with friends for life and couches to crash on all over the world.
Spend it with friends or explore on your own, but take time to reflect on your incredible journey.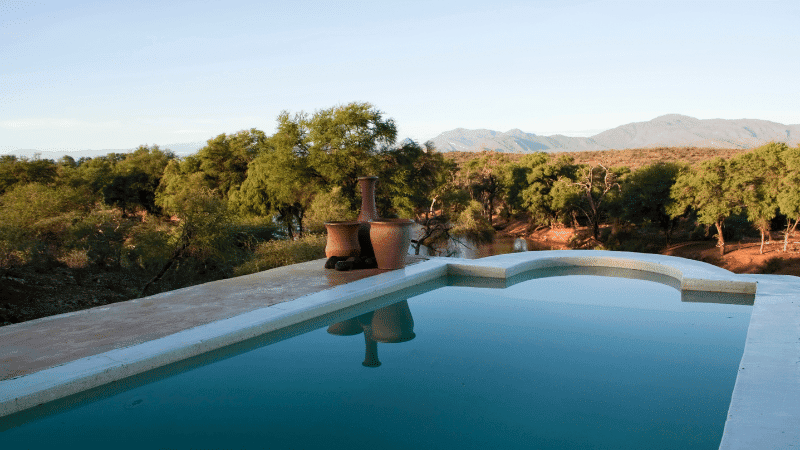 Enjoy our hand-picked, premium accommodation combining the best of design, location and comfort.  
Nairobi
Airport pickup & welcome dinner
Welcome to Nairobi! Our driver will pick you up from Jamo Kenyatta International Airport and bring you to our hotel about an hour away. Our tour leader will greet you at the hotel, and after you settle in, we will have a group dinner at a local restaurant so everyone can get to know each other and prepare for an incredible adventure together! Meals: dinner
Mount Kenya Region
Market visits, solo time, and nature walk
This morning we jump into our safari vehicles and transverse across some of the most scenic routes in Kenya. We'll conquer winding roads ascending beyond Sagana and venturing towards the mist-laden hills of Karatina and Nyeri. Along our exhilarating route, we'll make thrilling pit stops at vibrant local markets, bustling with life and operated by rural women. When we arrive at Aberdare National Park, we will enjoy lunch at the hotel and a little down time before an afternoon for a nature walk around the property. Meals: breakfast, lunch, dinner
Aberdare National Park
Full day game drives
We have one word for today: safari! We will jump in our safari vehicles for a morning game drive inside the famous Aberdare Park, where we could see The Big 5. We could also see monkeys, the golden cat and the bongo – an elusive antelope that lives in the bamboo forest. Our accommodation overlooks a floodlit waterhole and salt lick, which attracts a host of incredible and diverse wildlife. Modeled after Noah's Ark, our accommodation has four viewing decks with balconies and lounges to provide superb game viewing from the comfort of the lodge. Meals: breakfast, lunch, dinner
Nakuru
Lake Nakuru safari
Today we are off to Nakuru County, renowned for its magnificent Rift Valley soda lakes. We'll stop at Baboon Cliff where we can find the best view of Lake Nakuru,  known for its thousands of flamingos nesting along the shores. After a brief stop at our hotel to freshen up, we'll finish the afternoon exploring Lake Nakuru National Park. In addition to an abundance of bird species, the park also boasts diverse species such as waterbuck, reedbuck, gazelle, Rothschild giraffe, and leopards. Keep vigilant as the elusive black rhinoceros, one of Africa's most endangered creatures, may appear before your very eyes. Meals: breakfast, lunch, dinner
Lake Naivasha
Nakuru Village visit, Elsamere Conservation Centre, and solo time
Following breakfast, we'll make a visit to an exciting women's project located just outside the park. Here we'll learn about their impactful contributions to the community and society as a whole. Next, we'll traverse beautiful countryside before we arrive at Elsamere Conservation Centre, once the home of Joy Adamson, known for her groundbreaking book, "Born Free". We'll delve into the life and conservation efforts of this remarkable lady, followed by a delightful traditional high tea and a captivating documentary screening, before returning to our accommodation for the next two nights. This evening, enjoy some solo time as you settle in to Naivasha's charming lakeside atmosphere. Meals: breakfast, lunch, dinner
Today you can take your time at the resort to unwind and select from a range of activities or simply kick back and indulge in a good book. The choices include a delightful boat excursion, an intriguing trip to Hell's Gate, a captivating day at Crater Lake, an enchanting exploration of a flower farm, or an invigorating bike ride encircling the lake. Meals: breakfast, lunch, dinner
MASAI MARA
Tepesua Village visit
This morning we leave for Loita Hills, an important region of Kenya where the Maasai people still practice their ancestor's way of life with little influence from the western world. Here we'll stop for a visit to Tepesua Village, where one inspiring woman has joined with local communities to foster sustainable livelihoods for Maasai women. Their goal is to eliminate FGM, early marriage and lack of education while promoting empowerment in a culture that still does not view women as equals in society. Following the visit, we embark on a drive to our overnight destination: The Great Masai Mara,  renowned as East Africa's premier spot for game viewing. Meals: breakfast, lunch, dinner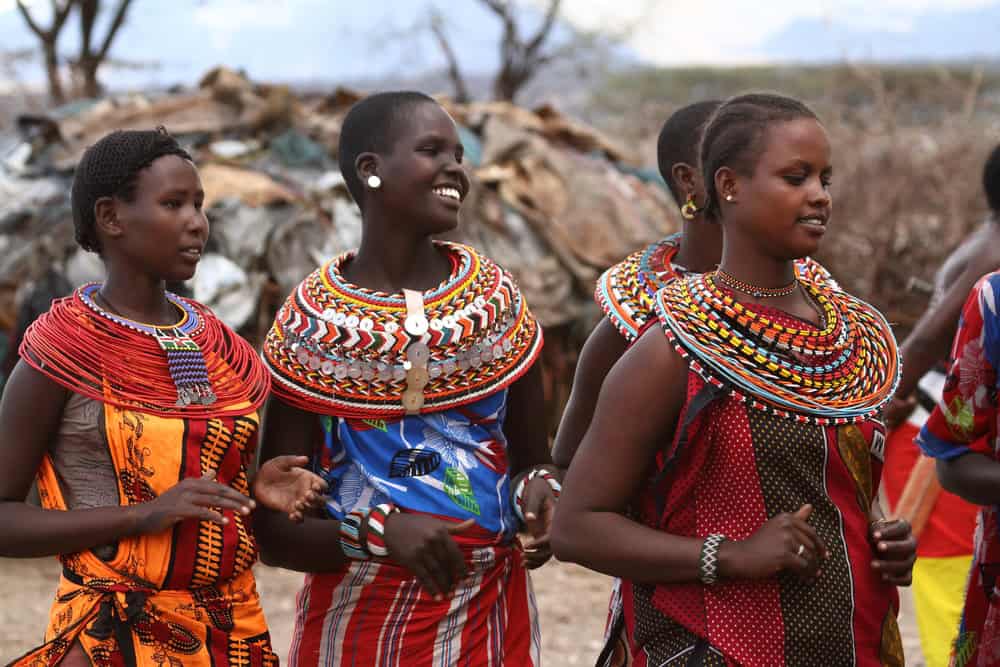 Masai Mara National Park
Game drives and solo time
Today we venture deeper into the park's untamed wonders aboard robust 4×4 Jeeps. Prepare to be captivated by the awe-inspiring spectacle of wildlife as they grace the stage of nature's grand theater. Majestic elephants, wildebeest, zebras, and gazelles will parade before your eyes, painting a vivid tapestry of life in motion. With a touch of serendipity, the regal presence of a black-maned lion, a stealthy leopard, or the unparalleled grace of a cheetah may grace our path. As we return to camp this evening, keep your binoculars and cameras at the ready to capture nocturnal creatures emerging from the shadows. Meals: breakfast, lunch, dinner
Masai Mara National Park
Game drives and solo time
We have a day full of game drives and down time at our gorgeous camp. When you're not embarking on thrilling wildlife excursions, treat yourself some relaxation by the swimming pool. For those seeking an extra touch of adventure, you can opt-in to elevate your experience to new heights with a breathtaking hot air balloon ride. If you prefer to stay on the ground, you can further explore the local ecosystem on a guided nature walk. Meals: breakfast, lunch, dinner
NAIROBI

Game drive and goodbye
After one last game drive, we will head towards Nairobi with a couple small stops along the way. We will arrive to the airport at 5pm, so be sure your flight doesn't depart before 8pm. We are also happy to help arrange an extra night in Nairobi and an airport transfer for the next day. Meals: breakfast, lunch
Hand-picked Accommodation
Our accommodation is hand-picked to give you the best combination of comfort, location, and style. These are photos from our collection of favorite villas and resorts to give you a sense of the accommodation you can expect with us. All of our accommodation is premium, comfortable and many have beautiful views of prime locations.
The Ark Lodge
Walk out onto your balcony and overlook a watering hole where you are almost guaranteed to spot some wildlife. We love it here for the views and we come back again and again for the hospitality and home cooked meals!
Lake Nakuru Lodge
This luxury lodge overlooks the Ewaso Nyiro River. Located on a range of hills that form the western limits of Kenya's Great Rift Valley, the lodge offers spectacular views over the vastness of Kenya. 
Mara Leisure Camp
Why go camping when you can go glamping? Get ready for a night under the stars while camping near your favorite animals in the heart of Masai Mara. We love it for the camp vibe while keeping it luxe.
For a more in depth overview of this Meetup Tour and traveling through Kenya – this guide will prepare you for your adventure from the cost of lunch to how to get a taxi.
"Everything felt well organized and prepared, so it made it easy to sit back and enjoy my time there and to take it all it. The Game drives had to be a highlight, but all of it was great. Our Driver and Guide were fantastic. I would recommend SoFe, worry free, hassle free, well organized travel with great, unique experiences at the locations. Travelling with like minded women is comforting when going solo." Jennifer E. | Kenya
"Go! It was truly a journey if a lifetime, and not just because of the amazing wildlife. I felt totally safe throughout the entire trip, and his acute gaming instincts and experience allowed us to see the "big five" and then some. The accommodations were also perfect— from the luxurious SOPA lodges to the more rustic "tents" just outside the Maasai Mara. The real highlights for me were the visits to the Maasai women and their villages." Susan B. | Kenya
"The trip was amazing from start to finish. Our guide and driver were friendly, knowledgable and organised, and so we experienced everything I expected and more, they went out of their way to ensure we got the most from our trip. The safari game drives were amazing as was the trip to the Masai village – a real once in a lifetime experience! The hot air balloon trip over the Masai Mara was also incredible" Louise U. | Kenya