Women only Halloween tour to Romania
Party at Dracula's Castle for Halloween and eat like it's the year 1455 with a Victorian themed feast. Discover some of the most haunted spots in the world and listen to centuries old tales and legends right where they happened.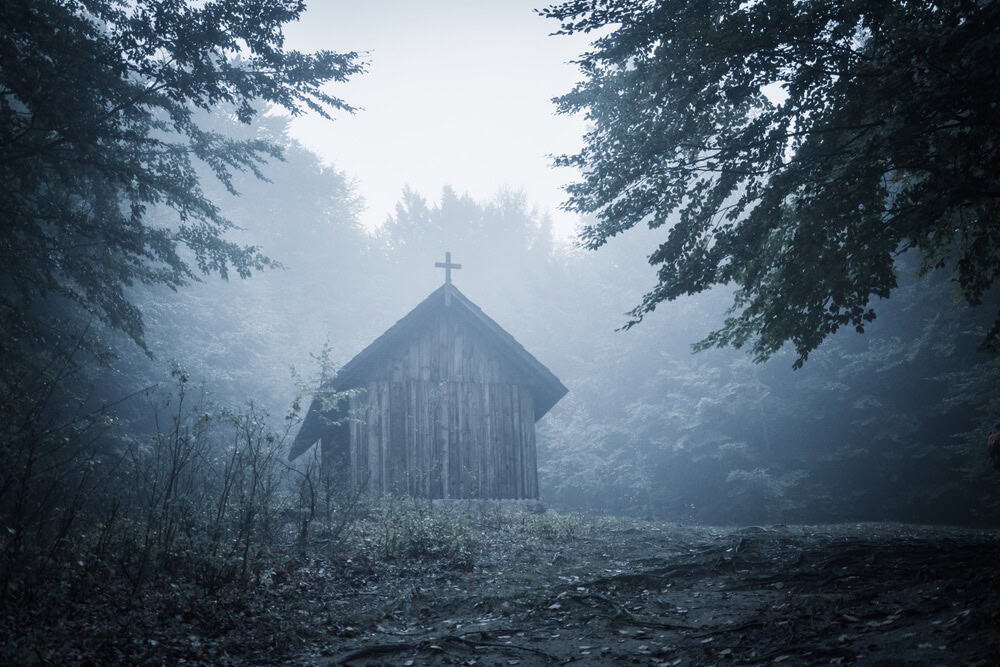 Explore Hoia Baciu Forest, what some call the creepiest forest in the world.
Party at Bran Castle (Dracula's Castle) for Halloween in Transylvania.
Visit what many consider the most haunted place in Romania, Banffy Castle.
Learn to cook traditional Romanian food with our local hosts and enjoy homemade wine.
Taste your way through Bucharest on a food and wine tour.
Meet our friend and Romanian gypsy who shows us her village and talks about life as a gypsy woman.
Halloween is a big deal at Bran Castle! We can arrange rented costumes once you arrive, but if you have your heart set on a specific costume, bring it with you.
Our tour dates end just before Halloween, and that's because all the parties, including the one we are attending at Dracula's Castle happen the weekend before.
Proof of travel insurance is required before joining day 1 of any Meetup Tour. International flights are not included.
We have two groups for this Meetup Tour, which means that each group will celebrate Halloween together at Dracula's Castle! Both groups are identical in inclusions and itinerary, but one will complete the itinerary in the opposite order. We do this to keep both groups small and hassle-free.

People often leave our Meetup Tours with friends for life and couches to crash on all over the world.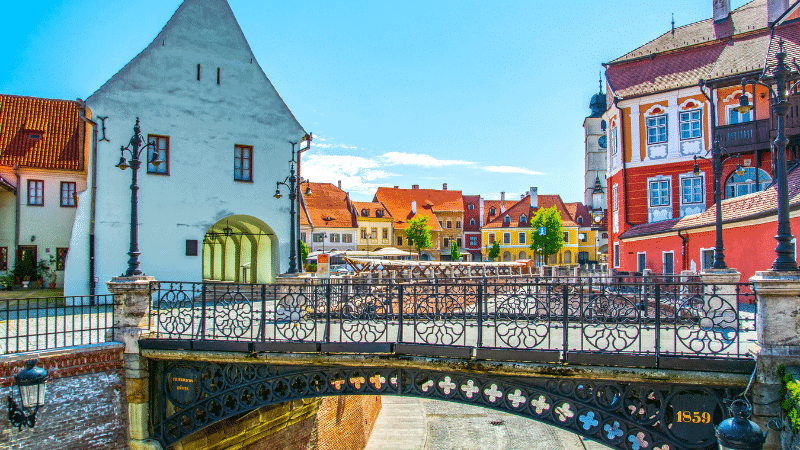 Spend it with friends or explore on your own, but take time to reflect on your incredible journey.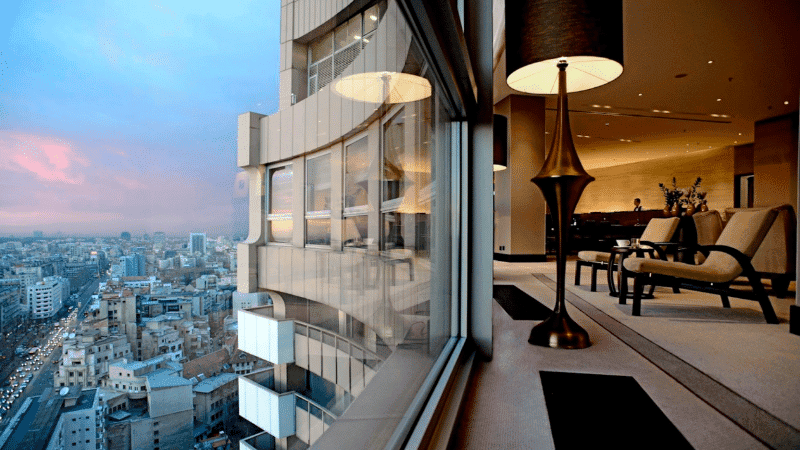 Enjoy our hand-picked, premium accommodation combining the best of design, location and comfort.  
WELCOME TO Bucharest!
Airport pickup & welcome dinner
Our Romanian adventure begins as you arrive in Bucharest. We will pick you up from the airport, just look for your driver holding a sign with the SoFe Logo and your name. Try to arrive by 3pm for enough time to settle in before we meet for a welcome dinner. The rest of the evening is free to explore the buzzing nightlife or rest from the flight. Meals: dinner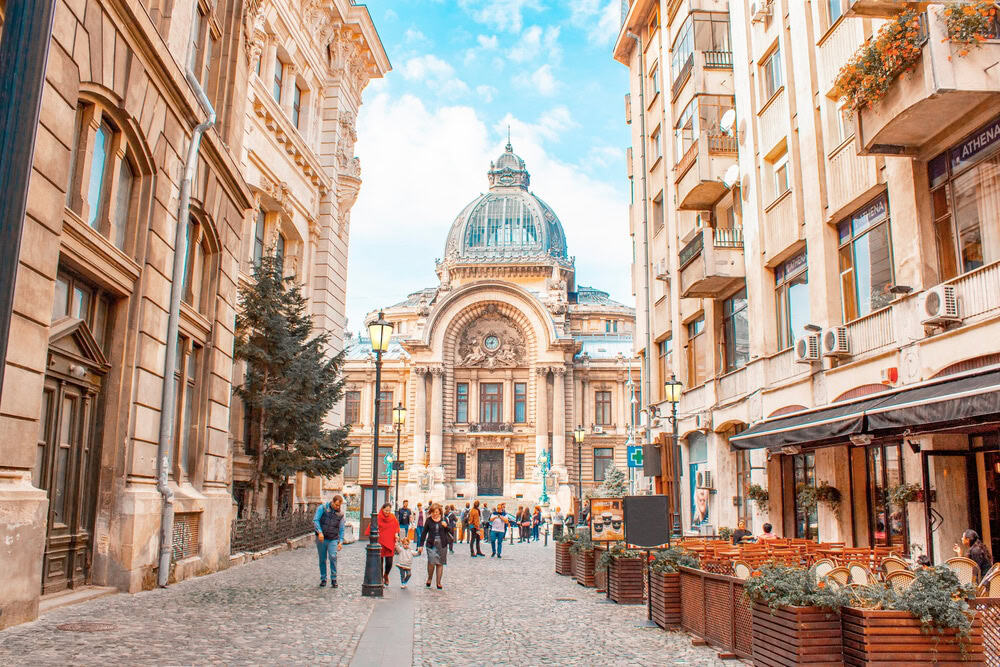 bucharest
Palace of Parliament, food and wine tour, and optional Halloween Party!
This morning, we'll explore Bucharest, the capital of Romania. We'll stroll through the old city and explore the seemingly never-ending interior of the Palace of Parliament, the largest civilian administrative building in the world. Built by the Communist dictator Nicolae Ceaușescu, the Palace boasts 1,100 rooms, hundreds of chandeliers, 220,000 square meters of carpet, and a total area of over 365,000 square meters. Rich with history, this building offers a perfect opportunity to learn more about Romania from our expert guide. Our food tour this afternoon showcases the uniqueness of Romanian wines and reflects the country's winemaking heritage. We'll taste our way through Bucharest with traditional wine and food pairings such as grilled meat and hearty cheeses. Tonight, hit the town for some optional Halloween parties. Meals: breakfast, wine tasting & snacks for lunch
Cluj
Flight to Cluj and solo time
Today, we bid farewell to Bucharest as we jump on a flight to Cluj, the vibrant heart of Transylvania. Enjoy a solo day in this historic city, and be sure to ask your guide for recommendations! You could explore the birthplace of King Matthias Corvin, a historical gem that will transport you to a bygone era. Or wander through the awe-inspiring Roman Catholic Cathedral of St. Michael, a true architectural marvel and one of Romania's largest Gothic churches. For art enthusiasts, the Bánffy Palace, now a magnificent fine arts museum, invites you to uncover its creative treasures. Cluj is also home to Babeș-Bolyai University, a renowned institution that embodies the spirit of contemporary learning. From discovering the world's first institute of speleology to wandering through the botanical gardens (often celebrated as the richest in all of Romania), Cluj offers a unique blend of history and modernity. Meals: breakfast, dinner
Cluj
Discover the haunted Hoia Baciu Forest and Banffy Castle
Prepare for a a spooky day and we start to get into the Halloween spirit.  Our first stop is at Hoia Baciu Forest, renowned as one of the spookiest woodlands on the planet. The heart of the forest, known as The Clearing, defies scientific explanation, luring Romanian witches, sword-wielding Americans, and even those attempting to cleanse the woods of evil through yoga. Local legends shroud the forest with tales of ghosts, spirits, alien encounters, and eerie occurrences. Stories of people vanishing and returning without memory, or shepherds and flocks disappearing, only add to the mystique. From here, we journey to Banffy Castle in Bontida, also known as the Electric Castle. This castle, considered one of the most haunted places in Romania, holds an integral place in Transylvanian aristocratic history. The castle's history spans centuries and holds many paranormal phenomenons. Meals: breakfast
Transylvania
Visit a Gypsy community, and take a night walking tour of Sighișoara
This morning, our journey takes us south to visit a vibrant Gypsy community. Our host and friend, Clara, will shed light on the challenges Gypsy women face when navigating society. She'll show us life in her village and share stories, letting us into their world. Later, we'll venture to the medieval gem, Sighișoara, where history comes to life. Stroll through the narrow streets, and as you make your way to the old city walls and bastions, you'll be transported to another time. Dive into the history of the evangelical church, located just steps away from the citadel. Explore The Clock Tower and the house where the famous Wallachian king Vlad the Impaler, globally known as Dracula, was born in 1431. Discover Dracula's humble beginnings and embrace the eerie side of the citadel during our special night tour. For those unafraid of delving into darkness and mystery, this experience promises to be an unforgettable adventure. The details of the night tour are a spooky surprise. Meals: breakfast, dinner
Malancrav and solo day
Carpet workshop & solo time
Our day kicks off with a short drive to Malancrav, where we'll explore a workshop where local women skillfully craft traditional carpets. Get ready to immerse yourself in this age-old craft as you try your hand at crafting your very own carpet under the guidance of skilled artisans. After that, we return to Sighișoara where the afternoon is all yours to enjoy at leisure. Whether you choose to wander solo, people watch in a local café, or explore the many facets of this captivating city, the day is yours to savor. Meals: breakfast
halloween party at bran's castle
Stop in Viscri on the way to Brasov, and party for Halloween at Bran's Castle
Today we'll make our way to Brasov with a stop in Viscri, a rural town that's part of a UNESCO World Heritage site. Here, we'll explore the remarkable Viscri fortified church, a true architectural gem. As we approach Brasov, we find ourselves not far from Bran's Castle, a medieval fortress with a legendary reputation. It's believed to have once held Vlad Tepes, Dracula himself, as a prisoner. This link to the infamous Romanian ruler has made Bran's Castle a captivating destination, drawing us into the history and allure of "Dracula's Castle." But that's not all. Tonight, we'll dive into the mysteries of Bran's Castle during its most iconic time of year, Halloween. As darkness falls, we'll dress up in costumes, explore the castle's secrets, and enjoy a party that includes a "Vampire's Feast", transporting us back in time. Meals: breakfast, lunch, and dinner
brasov
Tour of Brasov, cooking class & Romanian feast
Bask in the charm of Brașov's City Center today with a special visit to the Biserica Neagră (Black Church), one of Romania's largest churches. This magnificent Gothic-style church, built by Bulgarian workers in the late 14th century, is a testament to architectural beauty. Marvel at the massive six-ton church bell and experience the 1839 pipe organ, which still occasionally serenades lucky audiences. In the afternoon, take some well-deserved time to unwind and explore at your own pace. Then, as the evening approaches, we gather for a cooking class with our local hosts. We'll learn to cook a fantastic 3-course Romanian feast. You'll get to enjoy your culinary masterpiece at the dinner table, savoring Romanian treats rarely found on restaurant menus. To add to the experience, enjoy a shot of traditional Romanian palinca and homemade wine! Meals: breakfast, dinner
Sinaia
Peles Castle followed by a food and wine tour
Embark on a journey south to Sinaia, where we'll explore Peleș Castle nestled in the foothills of the Bucegi Mountains. It's one of the most amazing castles in Romania for its history and exquisite architecture. Our adventure continues to Campina, where we visit haunted Iulia Hadeu Castle, a place steeped in a sad story of a Romanian writer who tragically lost his daughter when she was 19. It's said that Iulia's spirit guided her father in the construction of the castle and at night countless security guards have quit after hearing the piano playing and seeing a short in a white nightgown searching the property for daffodils. Our last stop today is Dealu Mare, where we'll visit a local winery to savor some fine Romanian wines and relish our last dinner together. Meals: breakfast and dinner
Farewell from Bucharest
We miss you already!
The tour comes to a close today after breakfast with the Bucharest Airport so close by, you could even walk. Say farewell to your new friends, and if you're like us, start dreaming about your next adventure! Meals: breakfast
HAND-PICKED ACCOMMODATION
Our accommodation is hand-picked to give you the best combination of comfort, location, and style. These are photos from our collection of favorite hotels to give you a sense of the accommodation you can expect with us. All of our accommodation is premium, comfortable and many have beautiful views of prime locations.
InterContinental Athenee Palace, Bucharest
With a century-long legacy, this iconic hotel stands overlooking George Enescu Square, offering views of the Romanian Athenaeum and Royal Palace. The hotel boasts dining at two restaurants, a secluded summer terrace, a serene spa for massages, and an indoor pool for relaxation.
Fronius Residence, Sighisoara
Nestled within the medieval citadel of Sighişoara, Fronius Boutique Residence beckons with a unique blend of history and modern comfort. Discover characterful rooms adorned with antique wooden furniture, and savor the charm of a sun terrace in the heart of the citadel.
Prinz Gregor, Brasov
Discover warm hospitality in the heart of Brasov at Prinz Gregor Hotel. An ideal choice for tourists seeking to explore the historical and natural wonders of Brașov, this hotel invites you with open arms, promising an exceptional stay.
A renewed sense of independence
"[This] trip gave me a renewed sense of independence. The travelers where so positive, supportive and also available to lend a helping hand…" Trudy W. | Bali 
one of the best trips of my life
"I was heartened by how welcoming people were in India and will never forget the seemingly infinite unique sari and kurti outfits on dazzling display everywhere. SoFe's itinerary was a great blend of cultural, historical, and social activities and our tour leader helped in many ways to keep us having fun, even over long days of traveling." Jennie R. | India
wonderful sense of community
"The Egypt SoFe trip was life-changing, truly! From our amazing egyptologist guide, Sameh, to the sites and wonders of Egypt, and the amazing women that I got to meet and travel with, it was extraordinary. The experiences shared and the memories made are unparalleled and will hold a place in my heart forever. Thank you SoFe Traveler Network." Darlyne M. | Egypt
We love to collect photos from as many of our Meetup Tours as possible. If you want to see more, check out the stories on our Instagram! @solofemaletravel. When you travel with us, tag @sofetravel and you may even get featured!