Women only tour to Mongolia
In far Western Mongolia, traditional eagle hunters await the first snowfall, when the footprint trails of wild animals appear in the white. This declares the start of hunting season — and one of the most well-known festivals in Mongolia.
The annual Golden Eagle Festival is where skilled hunters compete in traditional games, and where locals come to connect and socialize. Immerse yourself in Kazakh culture on this fascinating nine-day Mongolia tour that includes two full days at the festival site in the remote town of Ulgii. Along the way, you'll also experience the chaotic charm of Ulaanbaatar, learn about the history of Buddhism in Mongolia, enjoy exclusive access to special cultural performances, and sleep in a traditional Mongolian ger under the stars in the wildly untouched Terelj National Park.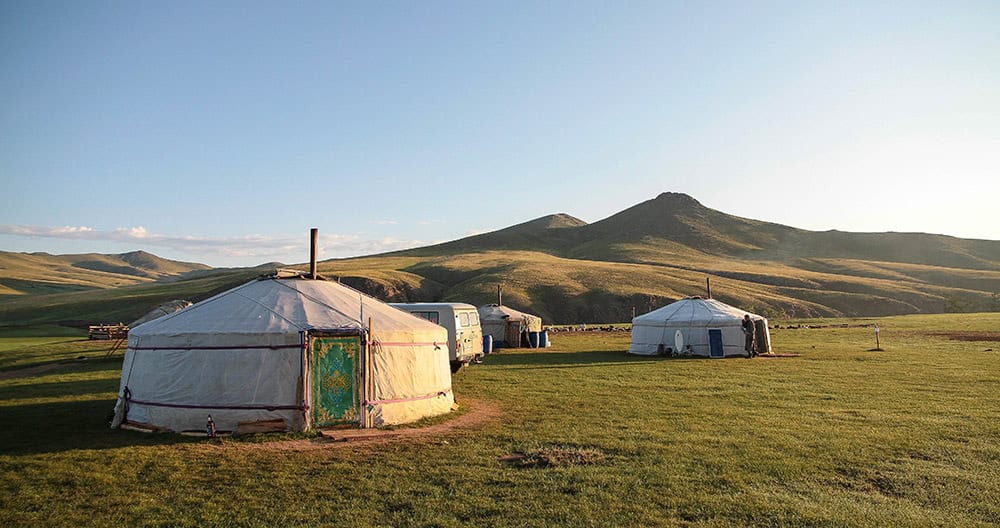 Visit the gorgeous and untouched Terelj National Park, and sleep in an authentic ger surrounded by rolling hills.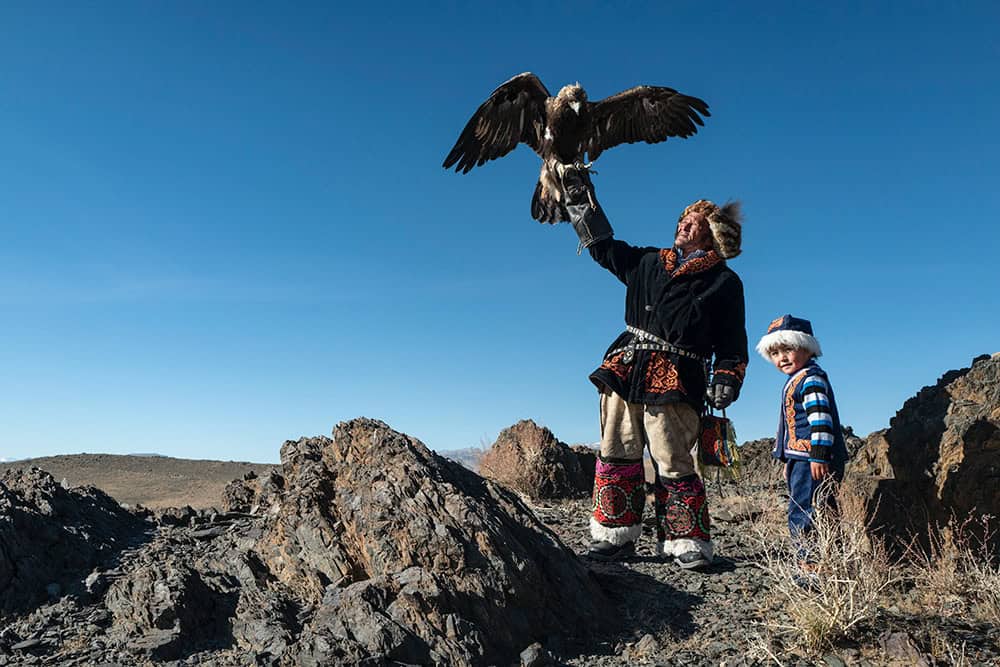 Witness the unique Golden Eagle Festival, where traditional eagle hunters compete in the mountains of Mongolia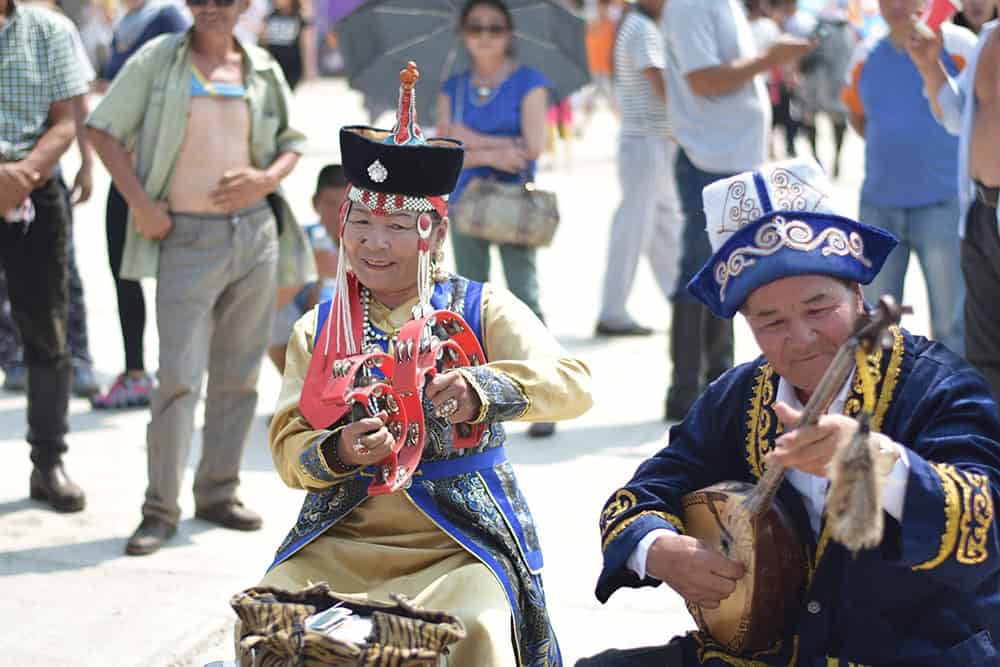 Watch a special cultural performance of Mongolian throat singing and traditional dancing.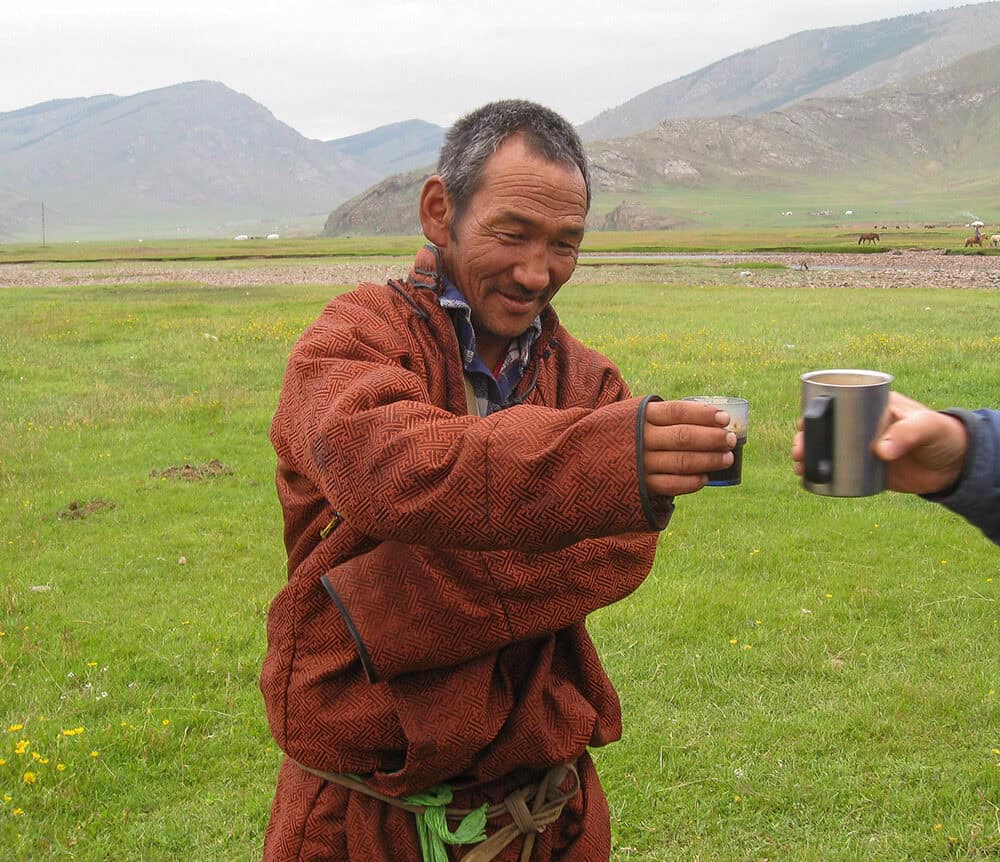 Experience Kazakh culture and hospitality as you visit with a local family in the quiet "frontier"-like town of Ulgii.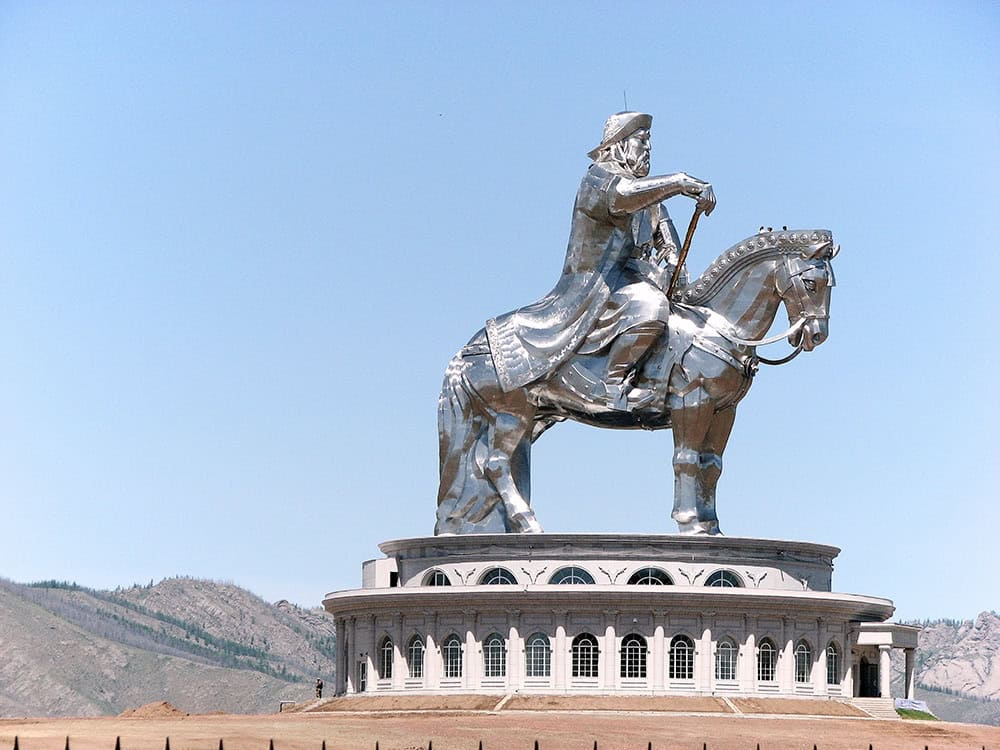 Listen to tales passed down through the centuries at Monument of Genghis Khan.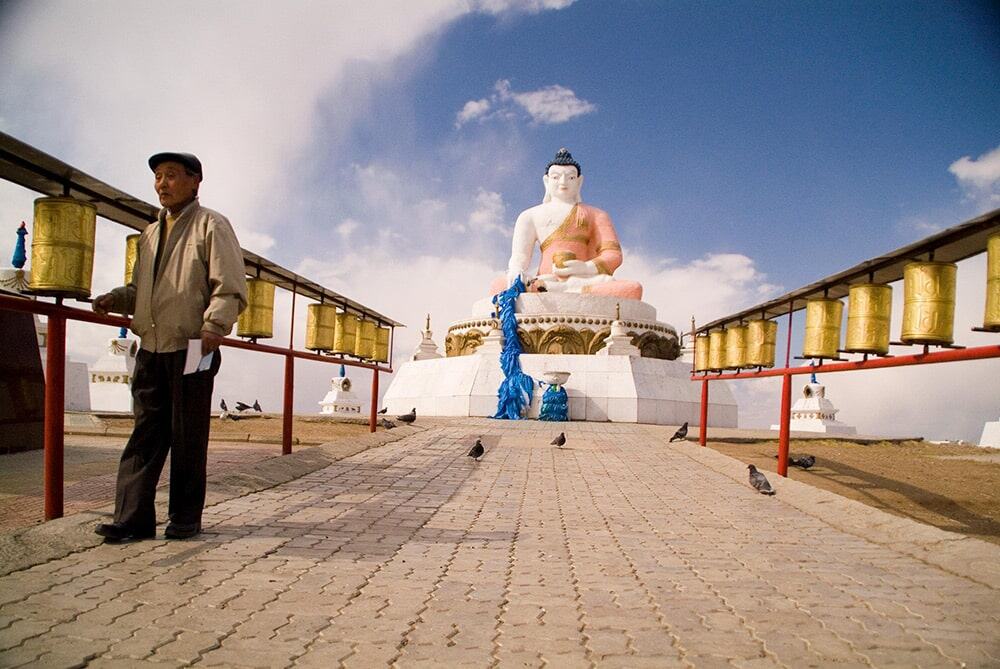 Learn about Mongolia's roots in Tibetan Buddhism, with a stop at the country's largest and most important active monastery.
Mongolia is vast, with sprawling landscapes which are a huge element of its beauty. We'll spend a lot of time on the road each day, and the emphasis on this trip is on the journey, traveling through amazing landscapes and staying in some stunning locations. 
Accommodation for this tour has been specially chosen to offer both comfort but also bring you close to the culture of the Mongolian people. The feature stay in a ger tent camp is a unique experience that must be experienced when in Mongolia, but be prepared with warm clothes for a chilly night.
Proof of travel insurance is required before joining day 1 of any Meetup Tour. International flights are not included. 
The 2024 Eagle Festival dates have been released but not yet confirmed. It is possible the dates of the 2024 Meetup Tour will change slightly to accommodate the festival. Please wait to book your flights and have some flexibility. The dates will be confirmed in November 2023. 
People often leave our Meetup Tours with friends for life and couches to crash on all over the world.
Spend it with friends or explore on your own, but take time to reflect on your incredible journey.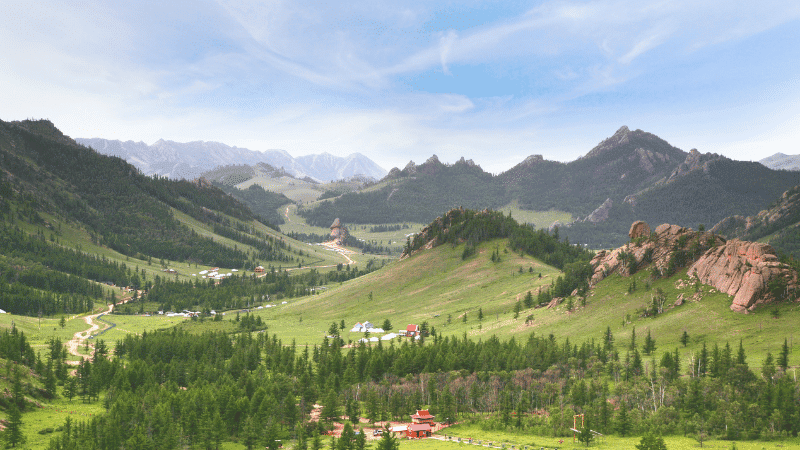 Enjoy our hand-picked, premium accommodation combining the best of design, location and comfort.  
WELCOME TO Mongolia!
Airport pickup and welcome meeting
Sainbainuu! Welcome to Mongolia. Your arrival transfer will meet you at the airport and take you to your accommodations in Ulaanbaatar. We recommend you arrive by 3pm to be sure you are in time for the welcome meeting. This is a fascinating city where elderly Mongolians in traditional dress mingle alongside the nation's youth and business elite. If you have time, get out and explore 'UB' on your own before meeting your group for a welcome meeting at 6pm. Please make sure you have your passport, insurance and next of kin information ready to give to your leader at the meeting. After the meeting, join your fellow travelers for an optional dinner at a local restaurant.
ulgii
Flight to Ulgii, walking tour and dinner with a Kazakh family
Board a two-hour flight to the town of Ulgii, located high in the mountains of Western Mongolia, and the site of the famous Golden Eagle Festival. This area is home to the Kazakh people, Mongolia's largest ethnic minority group, who have maintained the ancient tradition of hunting with trained eagles. Explore the quiet "frontier" charm of Ulgii on a tour with your guide, with stops for lunch and a relaxing break at a local coffee shop. In the evening, visit a local Kazakh family for dinner and a small performance. Meals included: breakfast, lunch and dinner.
Ulgii
See the Golden Eagle Festival!
Today, you'll get to experience the once-in-a-lifetime Golden Eagle Festival! In the morning, set off in your 4WD vehicle to reach the festival site (approximately two hours' driving time). You'll spend the entire day at the festival grounds, immersed in traditional Kazakh culture. See events like the eagle and master competition, in which the berkutchi, or eagle hunters, release their eagles from a hilltop to show how the eagle responds to its master's calling. Other events include a game in which horse riders compete to grab coins from the ground at full gallop, and a competition to see whose eagle can catch a dummy rabbit or fox within the shortest time. Watch the berkutchi parade, which honors the best-dressed berkutchi, best-looking eagle, and best-decorated horse. Meals included: breakfast, lunch and dinner.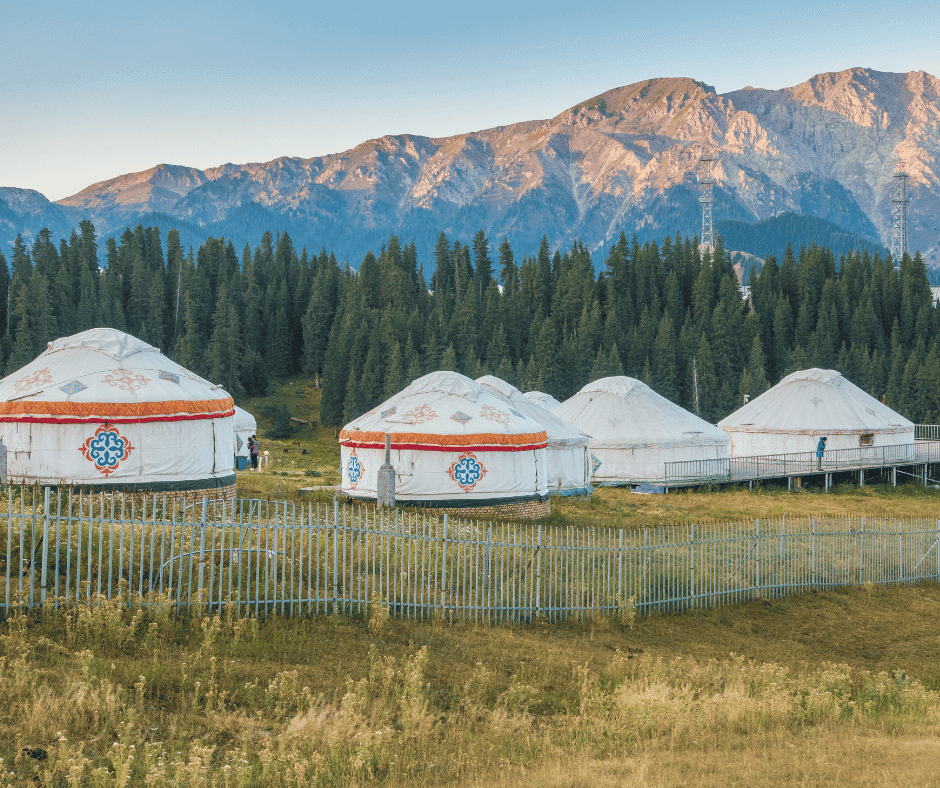 Ulgii
Golden Eagle Festival and awards ceremony
Enjoy a second day at the festival, watching more competitions and marveling at the impressive skills of these talented hunters, riders, horses, and eagles. Finish your day with an awards ceremony to celebrate the winners of this year's Golden Eagle Festival. Meals included: breakfast, lunch.
Ulaanbaatar
Return to Ulaanbaatar and solo afternoon
Return to the capital of Mongolia, where you'll have a free afternoon at your leisure. Perhaps go shopping for some locally made cashmere or visit a local spa to relax with a Mongolian massage or a dip in the region's hot springs. In the evening, join your local guide for a special cultural performance of throat singing and traditional dancing. Meals included: breakfast.
Ulaanbaatar
Morning city tour to Gandan Monastery and listen to monks morning chanting. Visit Bogd Khaan Palace museum and Zaisan hill
While the mention of Mongolia typically conjures up images of remote, rugged mountain ranges and vast steppes, the capital city of Ulaanbaatar is a thriving metropolis. Explore the world's coldest capital on a morning tour through the city and surrounding area. Visit Gandan Khiid, Mongolia's largest and most important active monastery, whose name means "Great Place of Complete Joy." Here, you'll learn about Tibetan Buddhism, the primary religion of Mongolia. Get a bird's eye view of the sprawling city from atop Zaisan Hill, before exploring the range of fascinating artifacts — from Bogd Khan's throne to his stuffed animal collection — at the Winter Palace Museum. In the afternoon, explore the city's many museums and learn about Mongolia's turbulent history, including the reign of the feared-but-respected Genghis Khan. Meals included: breakfast.
Terelj National Park
Hike to see a Mongolia sunset & sleep in a ger tent camp
In the morning we'll set off to Terelj National Park! On the way, stop and visit the huge Genghis Khan Monument. The statue of the legendary horseman who conquered half of the known world in the 13th century, can be viewed from miles away. You can even climb up the structure and see the view from atop. We'll arrive to our accommodation surrounded by rolling meadows dotted with munching yaks, forested hills, and jagged rock formations – the perfect place to take in Mongolia's natural beauty. Get lost in stories from your guide about Mongolian customs and culture as you hike through the gorgeous hills until you on reach a local Buddhist retreat. Take in the wonderful views across the gers and rocky escarpment as you experience a memorable Mongolian sunset. Sleep in an authentic Mongolian ger under the stars. Meals: breakfast, lunch, dinner. Drive time: approx: 2 hours
Ulaanbaatar
Solo afternoon & farewell dinner
Travel back to Ulaanbaatar and drive past roadside shrines or 'ovoos.' Take in the unique views of the ger suburbs one more time before arriving in the metropolis where you'll check back into your hotel. Tonight, celebrate the end of your journey around Mongolia with a farewell dinner and reflect on the adventure of a lifetime. Meals included: breakfast and dinner
As your tour comes to a close, ask your guide to help arrange transportation to the airport or to your next destination. Enjoy breakfast, and if you're like us, start dreaming about your next adventure! Meals: breakfast 
Hand-picked Accommodation
Our accommodation is carefully chosen to give you the best combination of comfort, location, and style. These are photos from our collection of favorite hotels to give you a sense of the accommodation you can expect with us.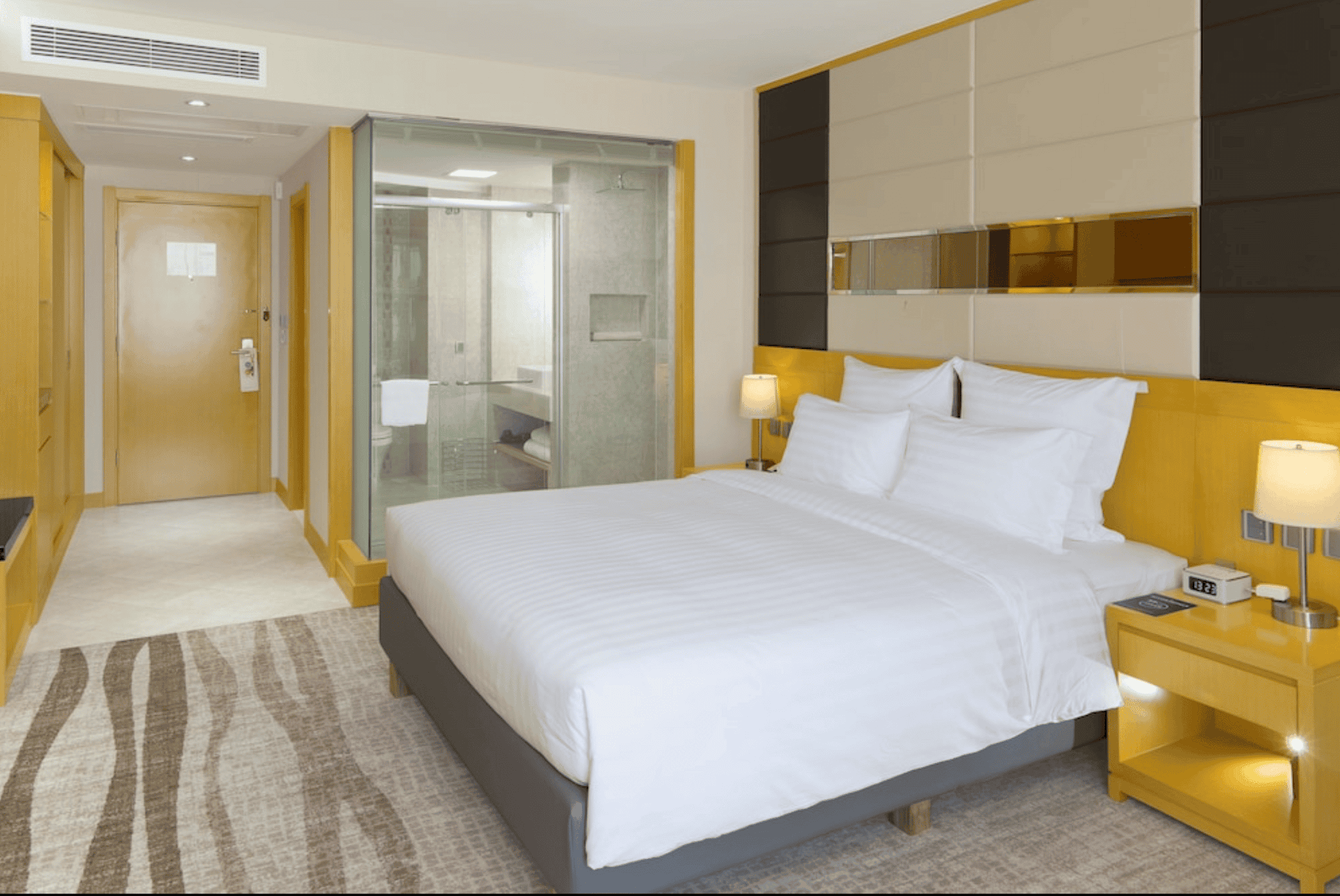 This clean, comfortable hotel islocated at the heart of the city centre, within walking distance from the famous Government House, Great Chinggis Khaan Square, offices and embassies.
Sleep under the stars surrounded by the remote wild hills of Terelj National Park in a traditional ger, a Mongolian felt-covered roundhouse style structure with a wooden frame. They are collapsible and portable homes, suitable for nomadic living. The exterior and interior walls and roof of modern gers are covered with white canvas making them more comfortable and airy living spaces. 
Bayan Tsambagarav Hotel, Ulgii
After a full day out at the Eagle Festival, this hotel makes for the perfect base for you to rest, shower and have a good meal before heading out again the next day. 
SoFe's itinerary was a great blend
My second tour with SoFe!
"I was heartened by how welcoming people were in India and will never forget the seemingly infinite unique sari and kurti outfits on dazzling display everywhere. SoFe's itinerary was a great blend of cultural, historical, and social activities and our tour leader helped in many ways to keep us having fun, even over long days of traveling." Jennie R. | India
"SoFe's preparations prior to the trip were excellent and it was very helpful in getting ready for Colombia. I loved the food + graffiti tour in Bogota, as well as seeing the wax palms in the Cocora Valley. Also visiting the coffee farm and the cooking session was a highlight!" Selese, December 2021
"Machu Picchu was definitely the highlight! Also going deep into the Incan culture such as visiting a shaman and going into the Uros village to meet the community and seeing their life in the real ! Awesome itinerary. If I were to be traveling solo (without a group) I would not have gone that far and that deep into Peru" Olivia L | Peru July 2022
We love to collect photos from as many of our Meetup Tours as possible. If you want to see more, check out the stories on our Instagram! @solofemaletravel. When you travel with us, tag @sofetravel and you may even get featured!