An exclusive (and free) community for brave, empowered solo female travelers.
🌈 We are inclusive of all self-identified women and non-binary individuals who meet the membership criteria 🌈
travel | empowerment | friendship
Printable packing lists, flight deals and mistake fares, flash sales on Meetup Tours, itineraries (coming soon), organized advice threads, and much more.
Whether you are a new solo female traveler, trying to start your nomad hustle, or have been traveling for 20+years, our space is full of travelers who get you.
Social, travel planning, and exclusive live chats with our expert guides are just a few events both around the world and from your screen.
It's free & always will be
Access to the community is free and it only takes a few minutes to sign up. Follow the simple steps listed below and you're in!
But we do have a few expectations. Like anything good in life, you get out of it what you put in. Same with our community. To receive all the beautiful benefits of finding your tribe, you will need to contribute in your own way.
We expect you to spark conversations, share your travel experiences, give advice on itineraries, and empower other women through support and friendship. It's up to you to make it amazing.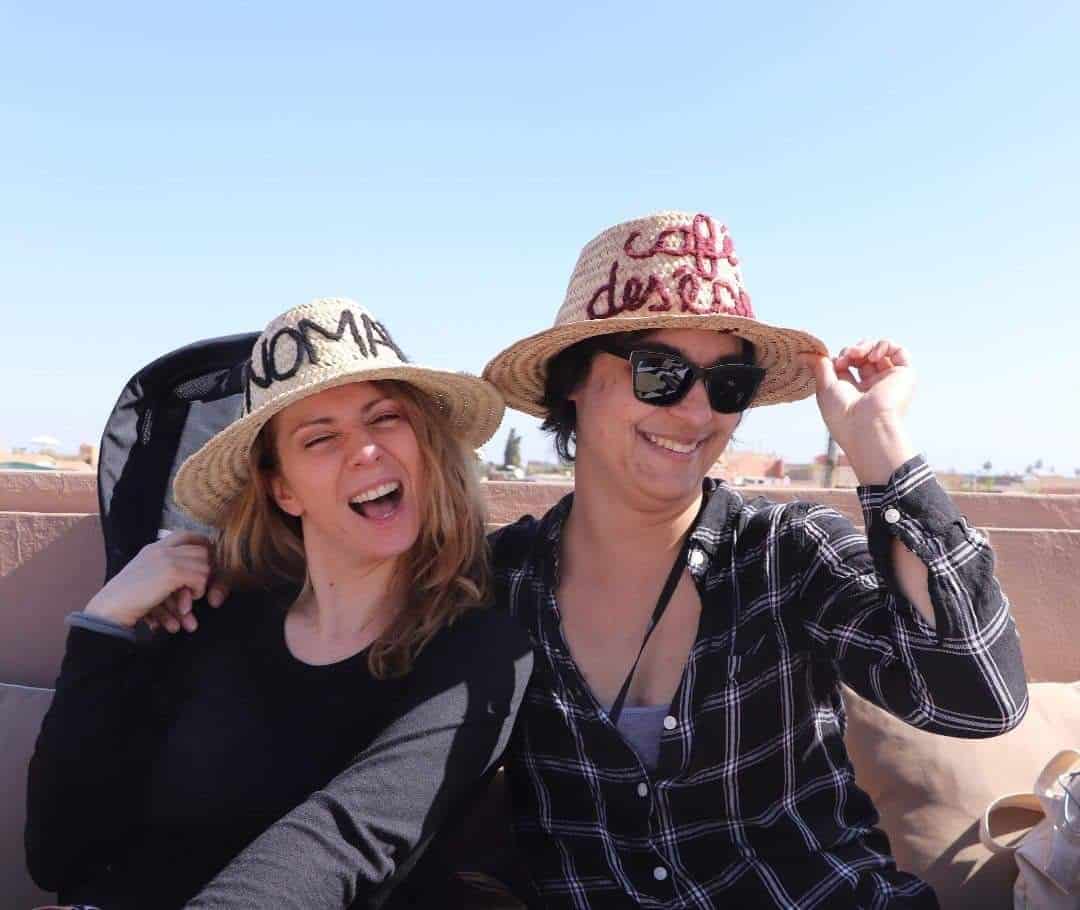 The network is for you if...
"It's a fantastic community.
The connections I've made have been full of fun, wit, and ego-free support. The courses they provide are excellent – clear, insightful and super practical, the one on how to score the cheapest flights is particularly great! Further to this, SoFe is also a socially conscious company, often delivering events and opening discussions on social impact and supporting our planet. I highly recommend this enriching network of beautiful people and horizon expanding experiences." Stephanie
"I joined the SoFe Network on Facebook 3 years ago but joined the membership because I wanted to interact with people without the weirdness of Facebook social boundaries. It absolutely worked and I've made so many friends and been on quite a few zoom events. The events are amazing, the people are amazing, best chance to get to know people in the network!" Kirsten
"This membership is so worth it. The events are fun and the girls who come are so supportive and friendly. The workshops are amaaaazing. It's cool to learn from these experts like a winemaker and an Olympian. My favorite social events are happy hour and the book club and I love to be able to support other women."  Shauna
"I've learned a whole lot from some very inspiring women.  I highly recommend it. There is something new that pops up almost every day from book clubs to talks about mental health while traveling, sexual health while traveling… There is just so much. I really recommend it." Tayla
1. apply (it takes 2 minutes!)