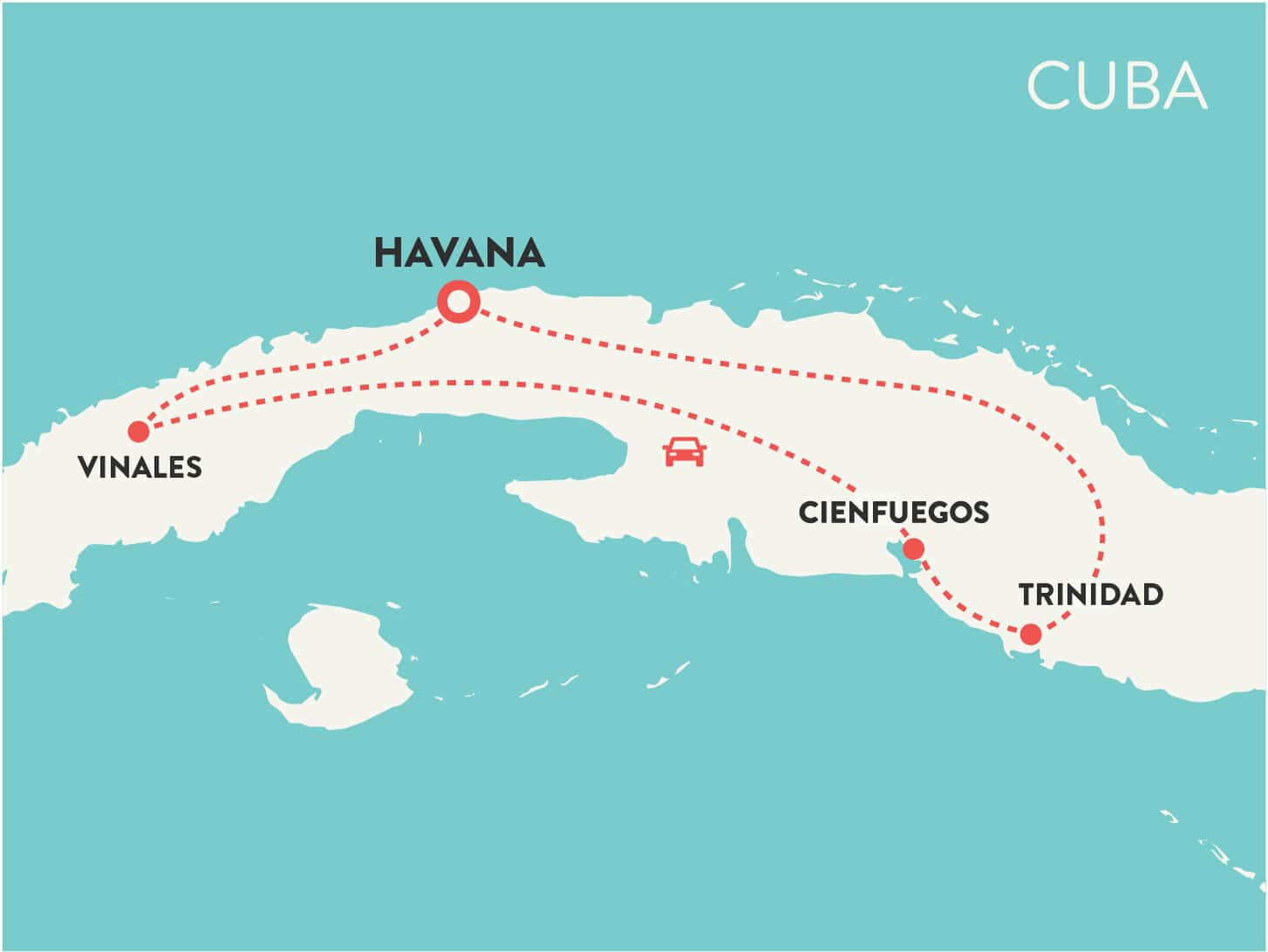 Cuba has a story to tell. Not the one you think you know —  a communist country suspended in time — but a story of passion, strength, and resilience. On this 9-day journey, you'll uncover the real Cuba that's far away from the resorts as you explore local art, food, and culture.
Soak up warm nights filled with the lively sounds of jazz and the faint, sweet scent of cigars. Wander cobblestone streets of colorful, crumbling, colonial-era architecture. Unwind on pristine, palm tree-lined beaches and dip your toes into some of the clearest waters in the Caribbean. Most importantly, unlock authentic local connections you won't find anywhere else on this women-only tour of Cuba.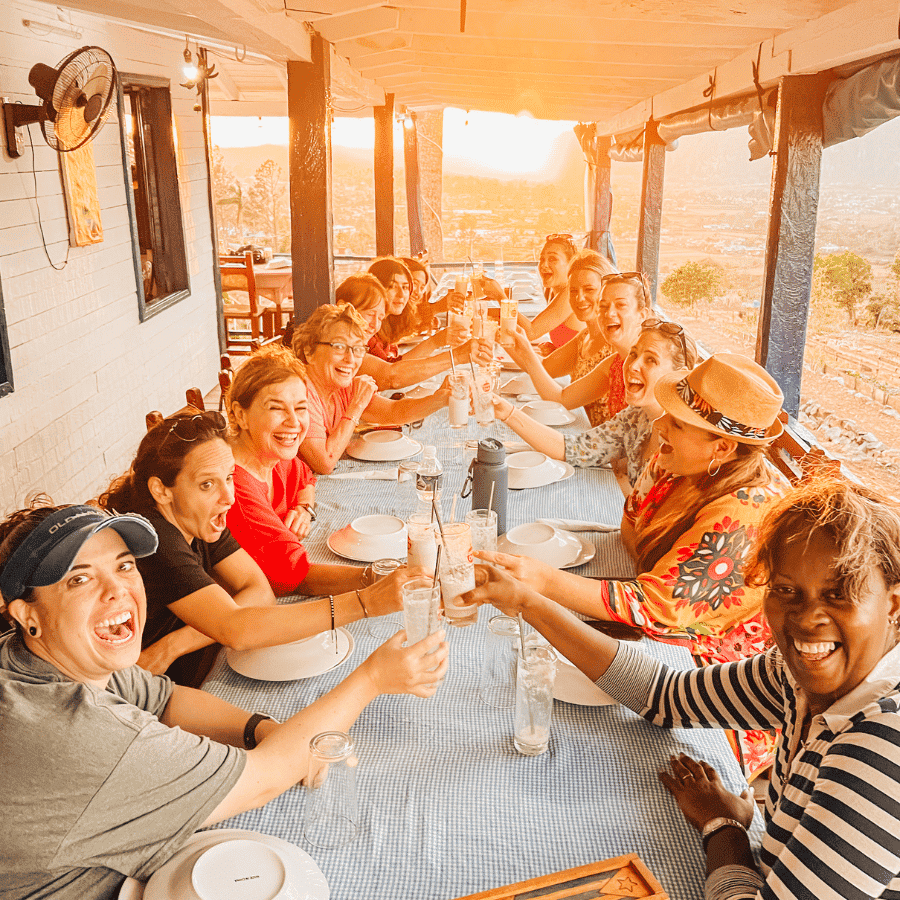 Enjoy a delicious meal at a woman owned organic farm to table restaurant with stunning sunset views.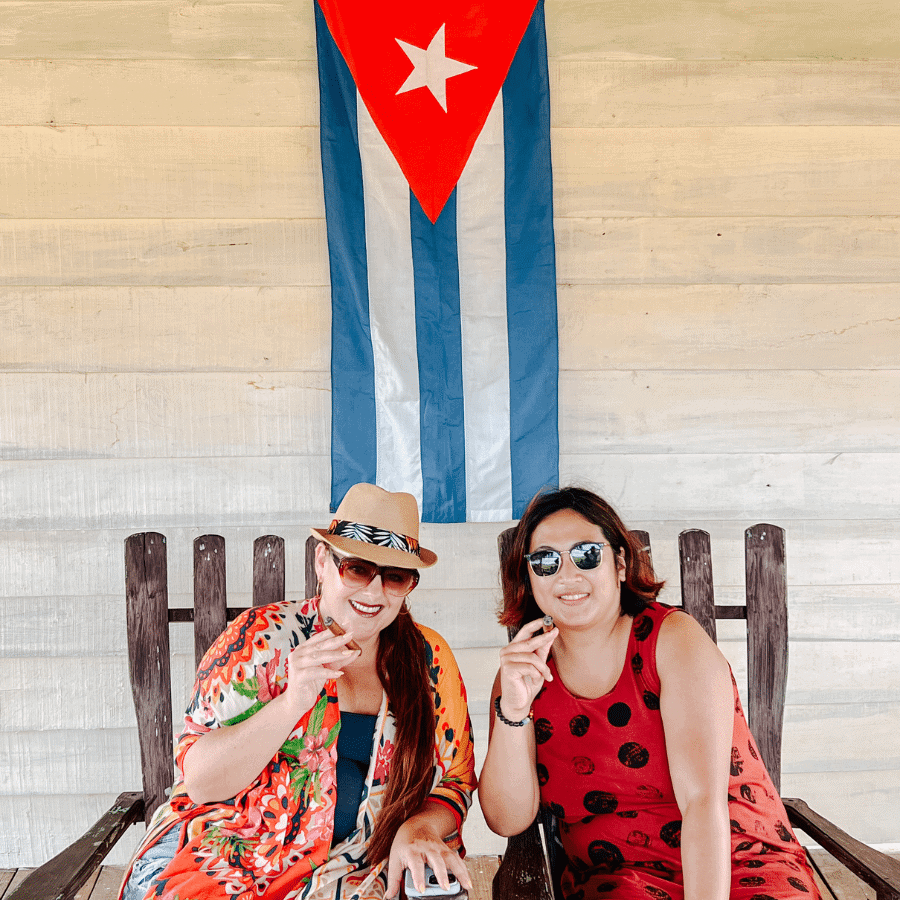 Learn about the country's most iconic product, Cuban cigars, directly from a tobacco farmer.
Get Instagrammable windswept hair as you ride a classic car ride down Havana's historic Malecón.
Mix yourself the perfect Mojito during a cocktail workshop at a classic Cuban bar.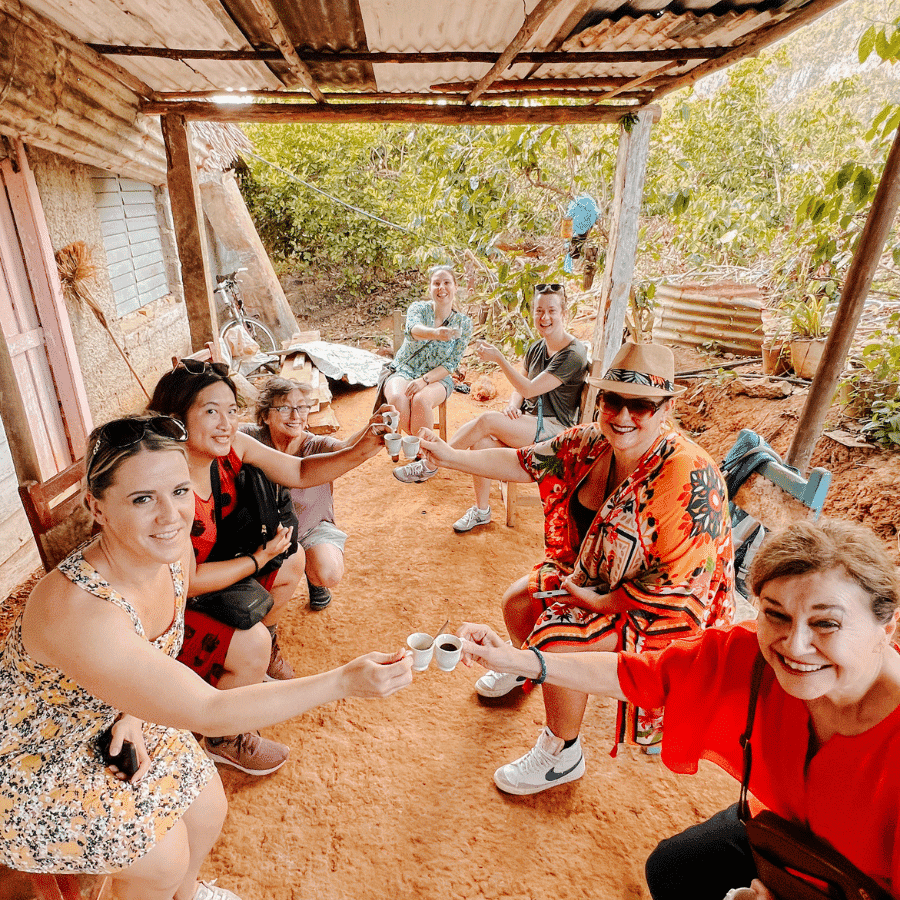 Meet a third generation coffee farmer at his home and taste what makes Cuban coffee so unique.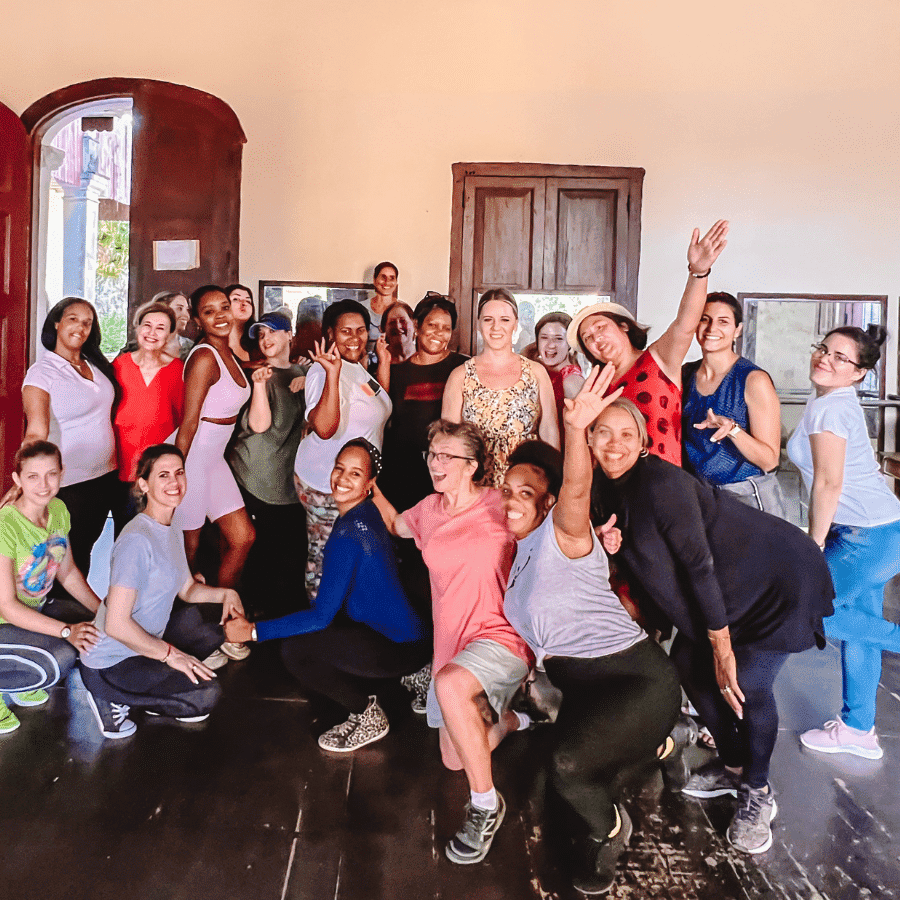 Salsa is hot in Cuba, and you'll learn how it's done in a women only class in the heart of Viñales.
Cuba is different, and that's a big part of its allure. Patience and good humor will go a long way in this beautiful destination; things don't always go according to plan or work the same way as you might expect from back home. There is very little to no wifi available, so come prepared and let your boss know you will be disconnected! 
Proof of travel insurance is required before joining day 1 of any Meetup Tour. International flights are not included. 
People often leave our Meetup Tours with friends for life and couches to crash on all over the world.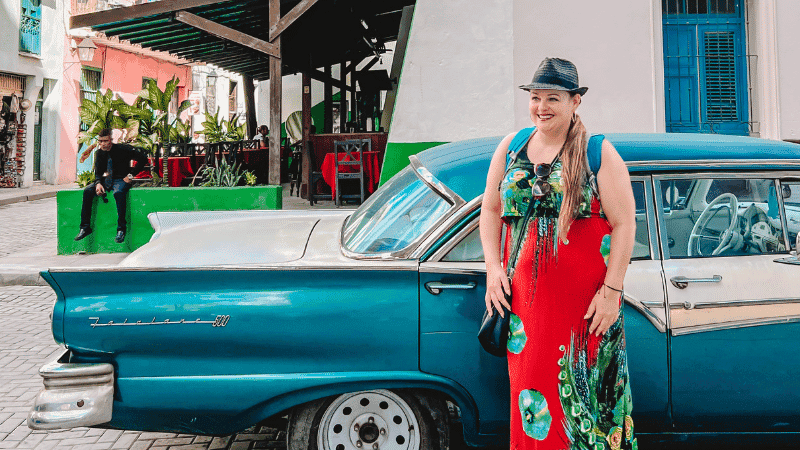 Spend it with friends or explore on your own, but take time to reflect on your incredible journey.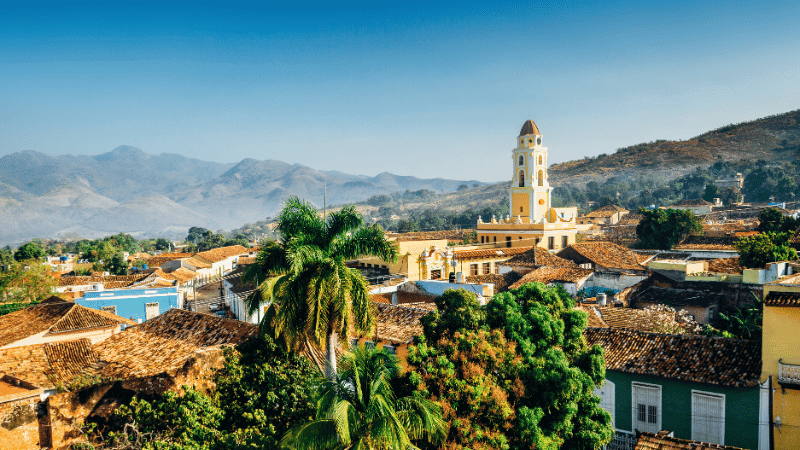 Enjoy our hand-picked accommodation combining the best of design, location and comfort.  
Welcome to Havana
Airport pickup & luggage hold for early arrivals. Meet your travel companions!
Bienvenidos a Cuba! Your adventure begins in Havana, a sultry, sexy city where salsa beats pour from open windows, sweet-smelling cigar smoke permeates the air, and colorful, crumbling buildings stand frozen in time. We'll pick you up from the airport and escort you to your accommodation, a cozy, family-owned guesthouse within easy walking distance of prime Havana hotspots. Join your group for an optional dinner out and your first Cuban mojito while the sun sets over the sea. We recommend arriving by 3pm. If you're earlier, no worries — we'll hold your luggage while you get acquainted with Cuba's vibrant capital city.
HAVANA TO VIÑALES
Highlights of Havana, Fusterlandia, and dinner in a local's home with sweeping sunset views.
Learn about Cuba's rich culture and complicated history as you explore Havana on foot with a local female guide. You'll see all the city's must-see spots, including the Havana Cathedral, Plaza de Armas, Basilica of San Francisco de Asis, Plaza Vieja, and Central Park. Enjoy a bit of solo time to explore and grab lunch before we head to Fusterlandia, a whimsical neighborhood filled with one-of-a-kind mosaics. Created as a passion project by local artist (and the "Picasso of Cuba") Jose Fuster, this once-rundown community is now an outdoor gallery of childlike fantasy. Afterwards, hit the road for a scenic drive to Viñales, a picturesque gem tucked deep in the Cuban countryside. For dinner, you're invited into a local woman's home with stunning views of the valley. While Cuba's resorts have long been infamous for subpar food, homemade Cuban cuisine is healthy and delicious. Later, you'll have some free time to explore the historic town center, where multihued colonial houses and charming cafes line quiet, tree-lined streets. Meals: breakfast and dinner
VIÑALES
Coffee tasting, Cuban cigar rolling, & salsa dancing
Today, you'll soak up picturesque views of mist-covered hills, rolling tobacco fields, and coffee plantations dotted with straw huts in the lush valley of Viñales. This area is one of the agricultural hearts of Cuba and feels a million miles away from the sweaty hustle of Havana. Start your day weaving through local farms and sampling a freshly roasted brew of the region's deliciously rich coffee. Next, meet with a local tobacco farmer and learn about the cigar trade from planting to curing to rolling — then try your hand at rolling your very own Cuban cigar to keep. In the early afternoon, unwind with some quiet solo time before rejoining your group and guide for a hands-on cocktail class and salsa dancing lesson. Dinner tonight is at a woman owned local farm for an organic, farm-to-table meal featuring local ingredients. Meals: breakfast and dinner
BAY OF PIGS TO CIENFUEGOS
White sand beaches, snorkelling in a seaside paradise & solo time
Time for a road trip with your new travel friends! Your first stop is the Bay of Pigs, the infamous site of a botched CIA attack in 1961. While the region may be best-known for its notorious political history, it's also an area of pristine beauty, where white sand beaches meet shimmering turquoise waters, and world-class snorkeling can be found in its shallow reefs. Get a brief history lesson from your local guide, then dive into the water for a swim and snorkel amid tropical fish and colorful coral. Then, it's back in the van and onwards to Cienfuegos, the "Pearl of the South." This beautiful seaside town is known for its stunning French-inspired architecture, leisurely pace, and friendly locals.  Enjoy a bit of solo time or join others in your group for an evening out on the town. You could choose to watch the sunset from a cigar bar along the waterfront, indulge at a chocolate and coffee café, or sway to sultry beats at one of the many live music venues. Meals: breakfast and lunch | Drive time: 6 hours
CIENFUEGOS TO TRINIDAD
Culture & history in colorful Trinidad & solo evening
After a short drive this morning, we'll arrive in Trinidad, a UNESCO World Heritage site nestled deep in the mountains, where modern street art mingles with candy-colored colonial architecture. Follow your guide down the cobblestone streets and uncover the history of this enchanting city where every turn looks like a postcard. After lunch, you'll visit one of Trinidad's many iconic museums and learn about the region's unique culture. This evening, you're free to explore at your leisure. Maybe join the friendly locals in Plaza Mayor for a chat, a cigar, and even a game of dominoes. If your feet are itchy, there's an underground cave bar that's perfect for practicing your new salsa skills late into the night! Meals: breakfast and lunch
TRINIDAD
Waterfall swim, picture-perfect beach day and solo time
Trinidad offers the perfect mix of city, beach, and lush mountain scenery — and today you'll get to enjoy all three! First, we'll embark on an moderate, but extremely rewarding, hike to the Salto de Javira waterfall. Take a dip in the picture-perfect swimming hole at the base of the falls, surrounded by towering, rocky cliffs. After, relax at beautiful Playa Ancon, where brilliant, turquoise waters meet soft, white sand. This evening, you're free to explore on your own or with your travel companions. Trinidad's pretty palm-lined streets are a photographer's dream, so don't forget your camera! Meals: breakfast
SANTA CLARA TO HAVANA
Che Guevara memorial, classic cars, & Revolution Square
Today we'll journey back to Havana, but with a stop in Santa Clara along the way. Santa Clara is most famous for its revolutionary landmarks, including the Che Guevara Mausoleum, where he and other fighters are laid to rest. Join your guide on a quick walk around the memorial to learn about the history of the revolution and how it continues to shape Cuba today. Then, it's onwards to Havana, where you'll hop into one of those classic convertibles you've no doubt seen cruising around town! Take a ride along Havana's beloved Malecón, a sprawling esplanade where ocean waves crash up and over the sea wall and locals gather at dusk with bottles of rum. Then, head over to the famous Revolution Square, one of the largest city squares in the world and where the Castros have addressed the Cuban people over the decades. Your evening is free to explore on your own — enjoy the city's up-and-coming food scene, then maybe grab a mojito or daiquiri at one of Havana's cocktail bars where Hemingway famously used to haunt. Meals: breakfast and lunch | Drive time: approx. 4 hours
HAVANA
Meeting with Barbara's Power, Afro-Cuban culture and artist's home visit, & rumba performance
For our last full day together in Cuba, we'll learn more about an essential piece of Cuba's identity: its Afro-Cuban culture. First we'll visit Barbara's Power, a local Afro Cuban clothing store aiming to create African-inspired fashion in Cuba. You'll meet the owner, who will explain the purpose of her project: to help other entrepreneurs earn an income for marginalized women and to reclaim the image of the black woman as beautiful and powerful. Next, we'll continue to our Afro-Cuban religion tour in an artist's home. While Cuba is mainly a Catholic country, it still holds tight to African traditions brought over by enslaved peoples to the Americas. Learn how many West African traditions, including religion, language, music, art, and food, have merged to form Cuba's spiritual practice of Santería. Join a local artist in their home for a drink, a chat, and a delicious Afro-Cuban lunch. Watch a vibrant performance of Rumba, a powerful, passionate dance style created by enslaved Africans in Cuba in the 16th century. For your final evening, enjoy a farewell dinner with the group and share your favorite memories of captivating Cuba! Meals: breakfast, lunch, and dinner
Today we say our goodbyes — but with plans to stay in touch! After breakfast, we'll check out of our villa. Whether you're heading home or continuing your travels, we'll help you arrange transport to your next stop. Meals: breakfast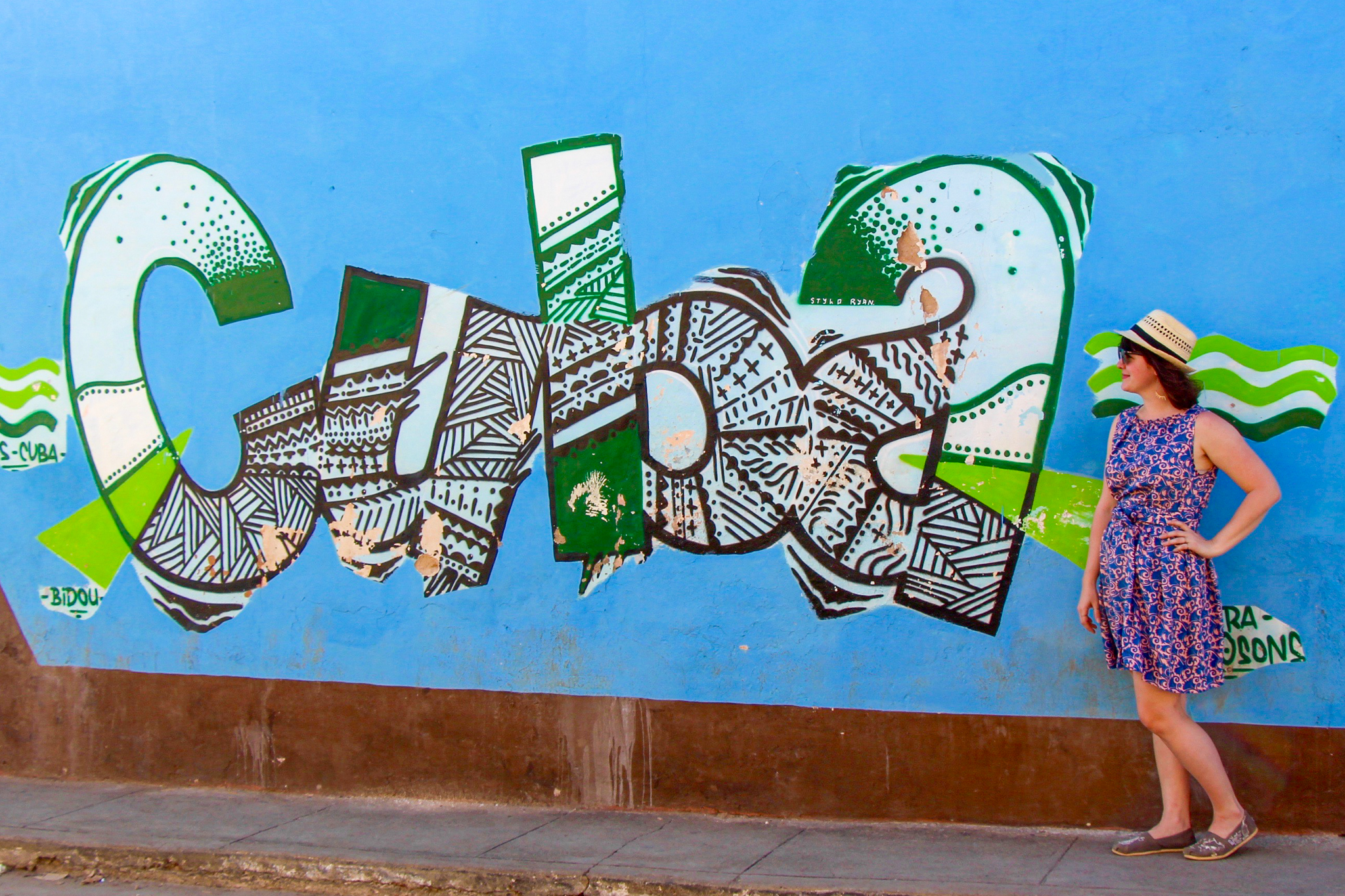 Hand-picked Accommodation
It's extra important to support locally owned businesses in Cuba, where small businesses and non-government owned properties are not typical. Many of the accommodations are called Casa Particulares, which are people's homes that they open up for guests. Each Casa or Casita is different. 
We think this is one of the most special parts of our Meetup Tour in Cuba. These homestay-like experiences make for the best meals, unparalleled hospitality, and an inside look at Cuban culture. The best part of the experience are the laughs over a glass of rum, the morning conversations with locally sourced coffee, and dancing on the porch until the early hours of the morning. Since we aren't staying at hotels, people's homes often don't have a website or even a proper name. Rest assured, our guides know the owners very well. We have been working with these guest houses for many years. You're in good hands. Here are photos from our collection of favorite Casitas and Casa Particulares to give you a sense of the accommodation you can expect while traveling in Cuba. 
For a more in depth overview of this Meetup Tour and traveling through Cuba – this guide will prepare you for your adventure from the cost of lunch to how to get a taxi.
LOVED EVERY MINUTE OF CUBA
"I would definitely book another trip with SoFe travel. I've used other travel group trips in the past. I found the Cuba tour to be VERY organized, yet flexible and accommodating." – Kimberly D. 
"What an amazing experience! I was connected with amazing, interesting and fun female travellers – some with years of experience, some just starting their solo travel adventures. It was the perfect group to explore all that Cuba had to offer with." – Melinda G.
BEST TRIP OF MY LIFE. NO, SERIOUSLY.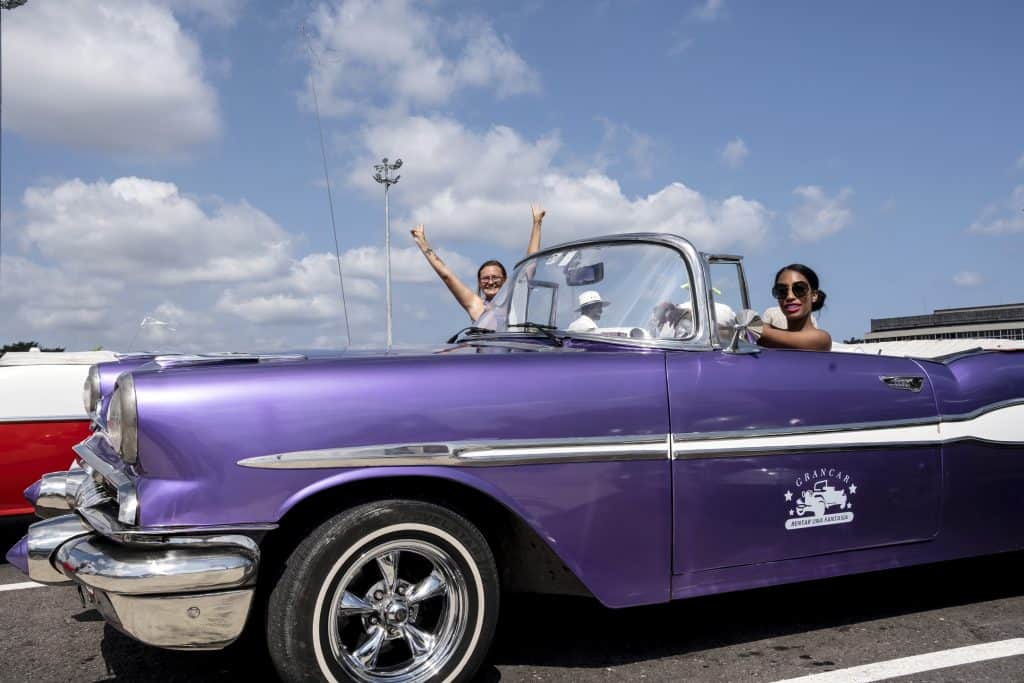 "As an American, Cuba has always been a place that's intrigued me, but hasn't been too accessible due to political reasons. The Cuba Meet-Up Tour made the mysterious island open to discovery; not just spending the day in Havana on a cruise ship, but actually immersing into the country and it's culture." – Jordynn H
We looove to collect and share photos from our Solo Female Traveler Meetup Tours. To see more images from Cuba, check out the stories on our Instagram! @solofemaletravel. When you travel with us, tag @sofetravel so we can find your posts.