⭐️ Location: Open to anyone who can work during PST timezone with a strong preference for those local to Seattle, Washington, USA.
Open to full time or part time
Annual salary range $46k USD - $60k USD depending on experience and demonstrated skill
⭐️ Status: accepting applications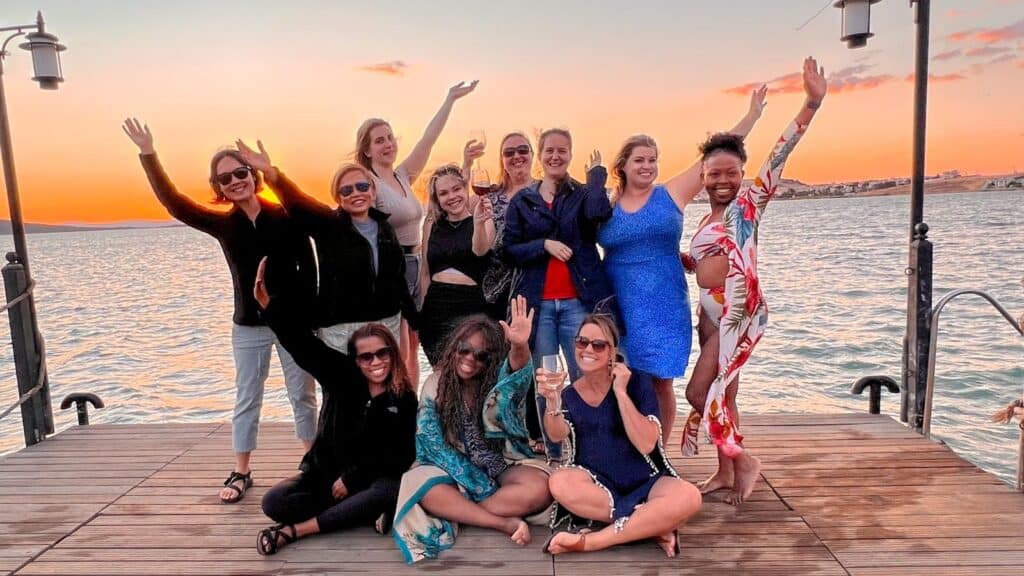 You will be the superstar behind our social media efforts and communities- engaging conversations, creating incredible content, adding to our email list, and enriching our community, The Network.  Everything you do will be in line with our mission of empowering women to chase their travel dreams, maintain a sense of sisterhood on the road, and drive bookings for our Meetup Tours. You will have plenty of 10/10 testimonials and beautiful photo content provided. 
You will be constantly creative and thinking outside the box of traditional marketing to help reach company goals. You'll create reels, posts, engagement, online and offline events, share feedback from tours in inventive ways, and invite our members to join our mailing list. This role is an important part of marketing efforts and requires regular brainstorms and teamwork. While creative, this role is also analytical and data driven, so regular reports on goal progress will be expected and required for growth within the company.
Since you have talent for photography and videography, we will be sending you on our Meetup Tours around the world where you will experience our incredible IRL community and capture it through content. 
Perks: 
✈️ Free and discounted travel 
😻 Free 24/7 access to WeWork in Seattle, WA, USA
🕶 Awesome performance rewards
🤜🏽 Opportunity to make a big impact on a highly innovative team
🌸 Remote work part time
Our next hire must have:
👯‍♀️ At least 2 years experience in social media whether your own accounts or managing others' 
📸 A mastery of content creation in photography, video making, and writing. 
🤑 Some kind of social media following or proven results to show off
🛺 An already experienced traveler, preferably with some solo trips
Who we are:
✨ Empowering and supporting women around the world is our mission
✨ A small but mighty team
✨ Totally obsessed with travel and creating life changing adventures 
✨ Hyper-focused on community
✨ Fun, lighthearted people with huge dedication and drive
Still interested? Let's get into it…
The Solo Female Traveler Network was founded by a solo female traveler and has grown into a global community with a worldwide following of over 500k women. Our passionate team is fueled by empowering women to travel the world by planning, organizing, and delivering unforgettable experiences on our Meetup Tours to 22 countries and counting.
At The Solo Female Traveler Network, we attribute much of the success of our tours to our amazing community. We're searching for a qualified Social Media and Community Manager to amplify the experience on our tours and help achieve our immediate and long-term business goals.
Your job is to obsess over crafting our message and finding the perfect way to deliver it via social media. This is an ultra creative role where you should feel empowered to think big with help from the team to execute wisely. 
Our marketing is different from most because we are hyper-focused on community and have built the largest space for solo female travelers. Part of your job is to nurture and grow that community while also growing our reach in social media and increasing bookings on our Meetup Tours.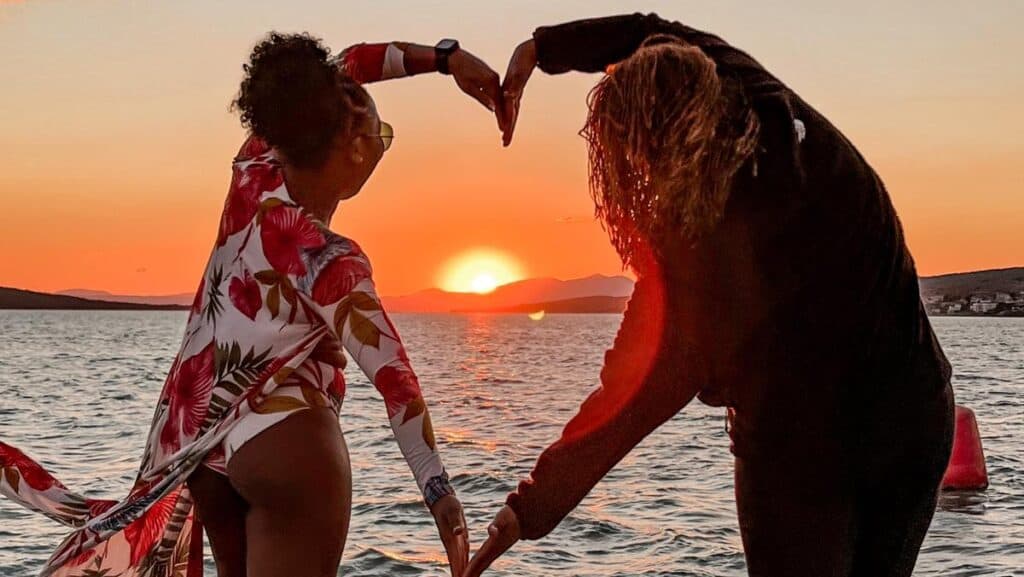 Objectives
Lead the development and implementation of our social media marketing efforts

Find new ways to grow our community and extend overall brand reach
Responsibilities
Plan and execute social media campaigns

Grow and manage our new membership community, The Network

Suggest engaging content plans and exciting community activities

Listen to community feedback, relay to our internal team, and share in marketing

Create consistent content on IG, FB, and The Network. Start our new TikTok account.

Regular content plans.
Regular analytic reports on progress toward goals.

Grow our email list for our newsletter.

Grow our social following and members in The Network
Collect feedback from our travelers and report the results to the team
Professional Attributes
Energetic and enthusiastic, with a strong commitment to exceptional delivery

Imaginative and inventive, creatively finds new ways, ideas or solutions

Approaches challenges in a positive and steadfast manner

Team player, with a strong desire to be an active, long-term participant in the overall growth of the company

Entrepreneurial spirit and belief in The Solo Female Traveler Network's mission
Qualifications
We strongly prefer someone who is local to Seattle, Washington, USA. But for an exceptional fit, we would consider a remote person who works in PST timezone.

Experience growing your own socials is ideal

1-3 years of experience working in a startup environment or in a role that directly impacted a business' bottom line

Experience developing and launching initiatives for online communities

Firm grasp on various marketing platforms, channels, and best practices, including social, digital, and email marketing

Excellent written and verbal communication skills

Must be a self-starter and able to independently move projects forward, prioritize tasks, and meet deadlines with little supervision or direction

You love to travel!
Perks 
Free and discounted travel. We love to send our team on our tours. Both free and heavily discounted travel opportunities pop up regularly, plus we always take requests! 

Free 24/7 access to WeWork. Think beautifully decorated space with a view, lots of community vibes with other freelancers, cold brew and kombucha on tap, and plenty of space for changes of scenery. Whether you are meeting the team or coming solo, you have access to our private office and WeWorks around the world. 

Awesome performance rewards. From Starbucks treats to free trips to big bonuses, we love to celebrate your wins. 

Opportunity to make a big impact on a highly innovative team. We love big ideas and trying them out. As a small, but amazing, team you have the opportunity to stand out and shine. No big corporation anonymity here. 
How to apply:
Please do not email us about this position. Instead, fill out this application form. Here is more of what to expect from the process before beginning:
⭐️ Have your resume ready before continuing
⭐️ Be prepared to share relevant links and examples of work, if applicable
⭐️ Complete the application form succinctly, honestly, and don't over think it.
⭐️ Based on your experience and responses, we will then invite you to submit a small demonstration of your work. If it is not a fit, we will let you know.
⭐️ If we would like to move forward with your application, we will invite you to a short video interview one on one with a member of our hiring team.
⭐️ The last step is an in-person interview in our Seattle office with our founder. If you are not local, it will be over a video call.