The journey to become a digital nomad opens up a world of excitement, nerves, hope for the unknown, and the potential to live a life full of rich experiences and people you may never have met in a 9-5 office setting. Becoming a part of this ever-growing new world of business and self-promotion is possible now more than ever before, thanks to tools that can be found through whatever technology you prefer, whether it's your smartphone, tablet or computer. The concept of a "normal" work life style has forever been changed, and we don't want to look back.
So how do we make sure we're successful and fulfilled? Among other things, a huge part of being a successful digital nomad is knowing how to find and be a part of a strong community of other digital nomads wherever you're living. Tapping into these resources properly can help determine just how successful and happy you are.
Finding Your New Community and Keeping In-Touch with the Old
Speaking from my own experience over the past three years as a solo traveler throughout various countries in Asia and Europe, travelling alone can be fulfilling in its own right, teaching you independence, problem-solving skills, quick-thinking abilities, and communication skills.
That being said, at some point it becomes necessary to find other workers who can help support you and comfort you, as well. Fellow digital nomads can offer understanding of your lifestyle, as well as helping you to hone your skills and maybe even help you with any projects or business issues you have. You never know when you could meet a like-minded person to collaborate with!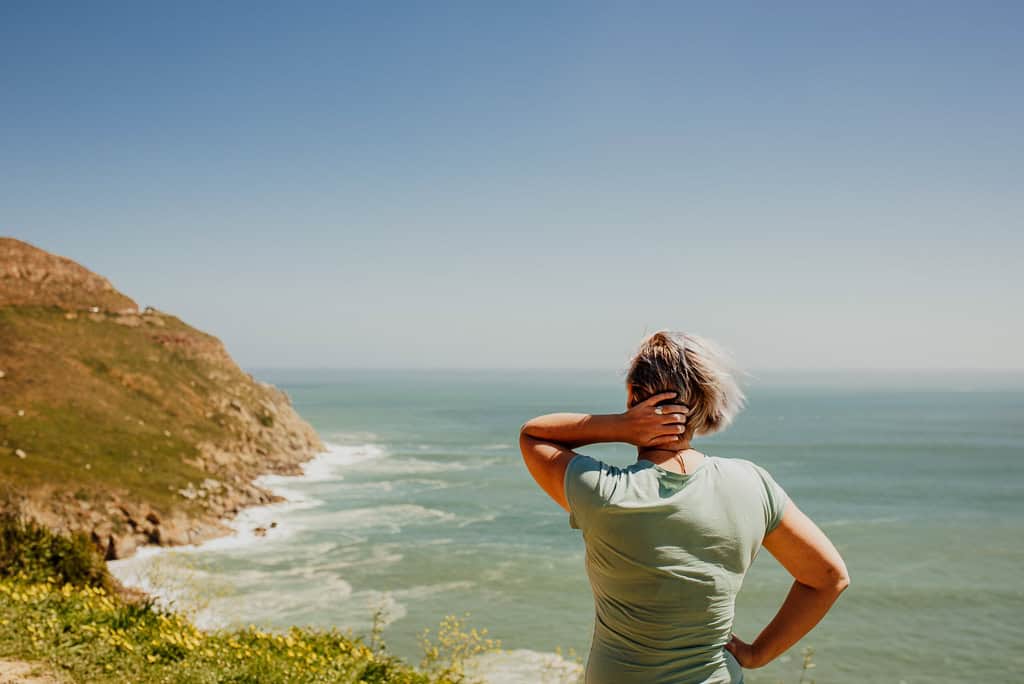 One such person who's been quite successful in doing just that is a Vlogger Andrea Valeria. In an interview she did with remote.com, she talks about how she uses various social media sites like Facebook and Instagram to connect with other digital nomads and how she creates a schedule that works for her to stay on track. This can vary for everyone, of course, but for her she works full days Monday through Wednesday, with more relaxed days on Thursday and Friday working in cafes, rooftop pools, etc., and takes the weekend off for her to meet and have fun with other people in her community.  
Everyone has to eat, so why not do it and meet people at the same time you're getting a unique and authentic experience? EatWith offers just that. With this tool, you get to eat an intimate dinner with locals and strangers on rooftops, gardens or wherever! Once you've filled up from your amazing meal, you can try Sofar Sounds next for a little after dinner entertainment. Sofar Sounds is great for music lovers, connecting people to secret gigs with only 3-4 performers with an intimate audience. 
Of course, if you want to mix it up and find communities for basically any interest you may have, you can turn to Meetup. This in-depth site connects people of all interests, from mountain climbers to board game lovers to just finding people to go out and drink wine with, this site offers a seemingly endless way to connect with others.
Choosing the Right Environment and Resources
Human connection is necessary, and a good environment can make all the difference in the world for a digital nomad. To achieve a solid, positive environment, there are always going to be a few things that are absolutely needed to be successful and to help meet others: good internet access, affordable rent, and helpful locals.
Thanks to a great page by Nomadic Notes, you can easily check out their list of different cities and countries that have been reviewed by other experienced digital nomads. In general, it's a good idea to keep an eye out for good blogs and podcasts that can help you meet people, grow your business, or market yourself in your new environment, as well.
One of my favorites is a blog called "Making It Anywhere," that was started by a couple from England who write about business building, life skills, and inspirational travel tips. There are many other blogs out there, though, as well, so if you're feeling a little stuck, check them out.
While there are many ways to navigate being a digital nomad, you can pick and choose exactly what works for you. There's no one right way, and you might even discover something new that you want to share with others as you develop your own way to make your digital nomadic lifestyle work. Thankfully, there are more and more tools and resources out there to help make your experience smoother and to help you remember, you're not alone!
Annie Brown an entrepreneur, cartoonist and history nerd. She is also the social media director for SafetyWing, the first travel insurance provider made for digital nomads, by digital nomads with coverage plans starting at $37/month. At SafetyWing, we are building a global safety net for digital nomads which includes our first product – affordable, reliable travel medical insurance.