Think Cuba, and classic cars, the rhythm of live music and the fresh taste of a mojito come to mind. Yet as alluring as Cuba is, it's not an easy place to travel to. Here are some of the difficulties that you may encounter while solo traveling to Cuba, and how to overcome them. 
Despite it's troubled past, the small Caribbean island of Cuba has seen a massive increase in tourist numbers over the recent decade. The country is modernising – but slowly, as due to complex political relationships it is still largely cut-off from the outside world. Western amenities we take for granted such as WiFi and fast-food are non-existent. This is an aspect embraced by locals who retain their laid-back heritage, and celebrated by travelers wanting to escape more established tourist routes. Here are a few challenges that you may encounter when you travel to Cuba.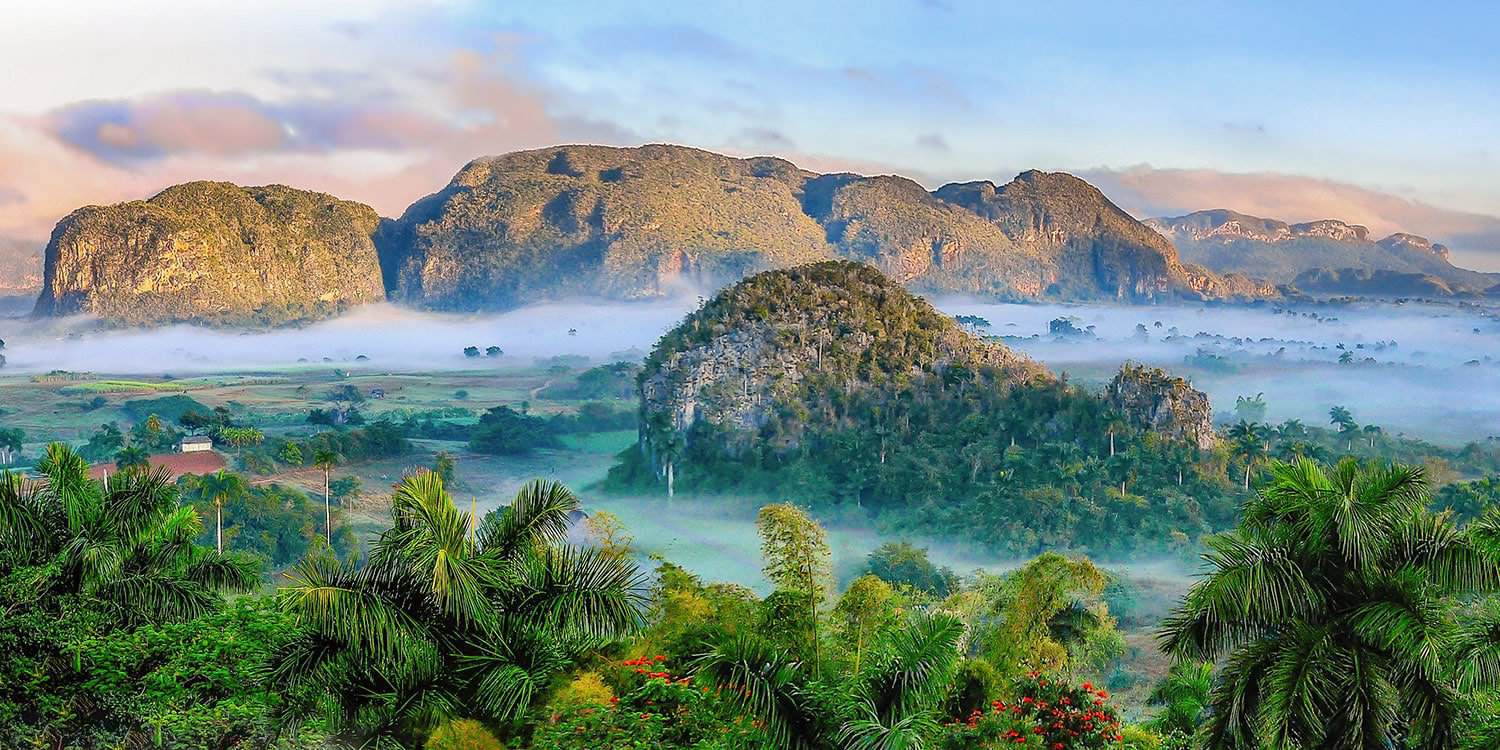 1: Scarcity of accommodation options in Cuba
Although Cuba now has its fair share of five-star hotels, particularly in the beach destination of Varadero, small businesses and non-government owned properties are not typical in Cuba, so it's extra important to support locally owned businesses. Many of the accommodations are called 
casa particulares
, which are people's homes that they open up for guests. Each Casa or Casita is different. There are huge advantages to these homestays. Staying with a local means you'll have someone who knowns the best sights and hangouts, can advise you on how to get around, as well as help you navigate things you may not have considered, such as grocery shopping or finding internet. Casas are far more affordable than hotels and can be found online or on sites like Airbnb. However, remember that in Cuba certain websites are unavailable so it's always best to book in advance.
2: Food options IN CUBA are LIMITED

Prepare for 'Menu of the Day' to take on a very literal meaning. There is no one flavour or dish that defines Cuba (except perhaps rum!). Food options are varied due to embargos, meaning locals cook what is available that day. Supermarkets as we know them are scarce in Cuba, but cafes and casas usually serve excellent breakfasts which include omelettes and fresh fruit to set you up for a day of exploring. Common meals are eclectic mixes of Latin American and Caribbean food – think barbecued meats, rice, beans and plantain.
However, since the country has westernized, a whole host of restaurants have popped up serving international cuisine. 5 Esquinas Trattoria in Havana serves some of the best Italian around, while 304 O'Reilly's serves fresh seafood, empanadas and excellent tacos. Also, if you're heading to Viñales, many restaurants and cafes on the main road offer a free mojito and WiFi with your meal!
3: Finding WIFI in CUBA CAN BE DIFFICULT
Say goodbye to fast internet – or easy WiFi access, for that matter! The question on many people's lips when visiting Cuba – is there internet? In short, yes. A decade ago, internet didn't exist in Cuba but since then it has been introduced for the benefit of both locals and tourists. The strength is fairly weak and certain sites are blocked by the government. 
You can find WiFi in Cuba at five-star hotels have a monopoly on WiFi spots in many places. Pop into a hotel for a quick drink if you need access. You can also try cafes, squares and parks.
Now for the technical part! To access the internet in Cuba you'll need an ETECSA card. You can buy these from outlets across the country (go early as there's often queues) and pre-pay for a certain number of hours – the maximum is usually five hours per card for $5, and you can buy up to five cards in one go. Next, head to a WiFi hotspot, rub the back of the card to reveal your log-in code and connect to the internet! Just remember, you'll also need to log out each time, otherwise your card continues running.
3: Travel logistics in Cuba are Challenging
Think packed public buses, non-existent timetables and endless queues. There are no trains in Cuba, so buses, taxis and classic cars are the main modes of transport. Transport in Cuba can be fairly hit and miss, which is why we suggest the Cuba Meetup Tour as the easiest way to see the highlights of Cuba. 
In central Havana you can explore on foot however to reach its sprawling neighbourhoods such as Vedado and Miramar you will require a bus. The hop-on-hop-off bus runs to all areas of the city. Tickets cost approximately $10 per person and last for the entire day, meaning you can go from Parque Central to the Hotel Nacional and back to the Malecon with ease. It also has an open-air roof which has the best views along the way. 
Travelling between cities, such as from Havana to Varadero, Viñales, Trinidad and even Santiago de Cuba can be done by local bus however timetables vary and safety concerns have been raised. Luckily, Cuba has adapted for tourists and an equally affordable tourist bus service, Cubanacan, now has air-conditioned services running directly to all the popular destinations on the island, including overnight trips to the east. These are considered a good way to get around, however an alternative would be hiring a driver, which is more flexible but also more expensive.
Cuba is without a doubt one of the most unique travel destinations in the world. If you love adventure, discovering new cultures and pushing your boundaries, it'll be right up your alley. Here are the must-see places in Cuba:
Havana
Havana is the perfect introduction to Cuba. You can wander the historic streets and admire the colourful buildings, get an iconic photo riding in a classic car and see some of the city's most famous attractions such as Old Havana (Habana Vieja), El Capitolio and the quirky, mural-covered neighbourhood of Fusterlandia, before finishing the day with a stroll along the Malecon.
Viñales
A must-visit town is Viñales, a mountainous region covered in lush jungle and working tobacco plantations. Take a tour of one to see how tobacco is produced and used to make cigars and make time to take a short hike up one of the many hills for spectacular views across the area.
Trinidad
Trinidad is a tiny, hot southern town with real-life cowboys, beautiful landscapes and one of Cuba's best beaches, Playa Ancon, nearby. History buffs can add in a stop at Playa Giron and the Bay of Pigs, the site of the famous 1961 invasion, which is also home to sparkling blue waters famed for snorkelling and diving. 
To better prepare you for travel, The Solo Female Traveler Network has listed the top books, movies and artists to research before you travel to this incredible country to better prepare you for what to expect, and give you insight into cultural values and history. Read it here.
If solo travel to Cuba isn't your thing, why not join us on a women-only group tour? We cover the highlights of the 'Golden Triangle' of Havana, Viñales and Trinidad on the SoFe Travel Meetup tour to Cuba, plus more. You'll find a nation filled with welcoming locals, home cooked meals, a rich history and a country once trapped in time, that is slowly opening up to the modern world.