Women only tour to Israel & The Palestine Territories
Israel and Palestine at a glance
Drenched in the ancient but emphatically modern in outlook, this corner of the world is nominally Jewish but oozes  with Muslim and Christian influence, endlessly fascinating and rewarding to travel. 
You will float in the Dead Sea, break bread with locals from all walks of life, hike the stunning Ein Gedi Reserve, walk the Separation Wall in Bethlehem, and form your own opinions of the unique and mesmerizing corner of the world.
We will be invited inside many family homes of all different religions, cultures, and political opinions. Respect, kindness, and tolerance of others' opinions are important things to bring with you on this adventure. 
Proof of travel insurance is required before joining day 1 of any Meetup Tour. International flights are not included. All SoFe Travelers are required to prove that they are fully vaccinated against Covid-19 OR produce a negative test taken at least 72 hours before the start of the Meetup Tour.
People often leave our Meetup Tours with friends for life and couches to crash on all over the world.
From driver to guide to included experiences. You only need take out your wallet for those extra feteer
Enjoy our hand-picked, premium accommodation combining the best of design, location and comfort.  
WELCOME TO Tel Aviv
Meet your fellow travelers and explore Tel Aviv night life
Welcome to Tel Aviv! Our driver will pick you up at the airport and bring you to our hotel just steps from Bograshov Beach. This evening, your guide will meet you at 6pm to welcome you and take you for a walk around the city. Before settling in for the night, catch the sunset on the beach and have a drink with your fellow travelers at one of the many beach-side restaurants.
TZFAT & TIBERIAS
Explore Caesarea ruins by the sea & learn about the mystical Kabbalah
This morning we'll head north along on the coastal highway stopping for some beautiful views of Caesarea and the aqueducts. After snapping a few photos and breathing in the fresh sea breeze, we will continue to mystical Tzfat (also called Safed). Our guide will lead us through the bright alley ways of this artist colony visiting the Yosef Caro Synagogue and the International Center for Tzfat Kabbalah. We'll enjoy a bit of free time to wander this small and safe town to grab lunch before we go to the Sea of Galilee and Tiberias to relax for the evening in our sea-side kibbutz resort. Meals: breakfast and dinner
Golan Heights
Druze feast in a local's home & Mount Bental
After breakfast, we go north through beautiful green hills and farms through Kiryat Shmona up to the Golan Heights, one of the most beautiful regions of the country (depending on who you ask). Today we will pick some fruit in one of the beautiful farms in the region, and with a little luck we will see the fields blooming in pink and white flowers in May. We'll pick cherries or apples on a family farm before a short tour of the Druze village. The Druze are a peaceful Arab minority who build their own towns and villages staying self-reliant yet welcoming. For lunch, we will be invited into a local's home for a big traditional Druze feast of many salads, dips, fresh flatbread, and grilled meat or veggies. On the way back to the Sea of Galilee, we will stop at Mount Bental overlooking both Lebanon and Syria. Meals: breakfast, lunch, and dinner
EIN GEDI, MASADA & DEAD SEA
Hike, ride the cable car & solo time to float
Today's morning is a busy one in nature, and the afternoon ends with free time to float in the Dead Sea. Our first stop of the day will be at Ein Gedi Nature Reserve for a short hike. We'll then head to Masada, an ancient stone fortress, and ride the cable car to the top of the mountain. Our guide will explain the historical significance and how it is so well preserved while you photograph the beautiful 360 degree desert views.  We'll ride the cable car back down to the bottom and pop over to Ein Bokek, where we will have the rest of the day to enjoy our gorgeous hotel right on the beach of the Dead Sea. Cover yourself with the natural muds, float in the sun, hop in the pool, and maybe get a spa treatment.  Meals: breakfast and dinner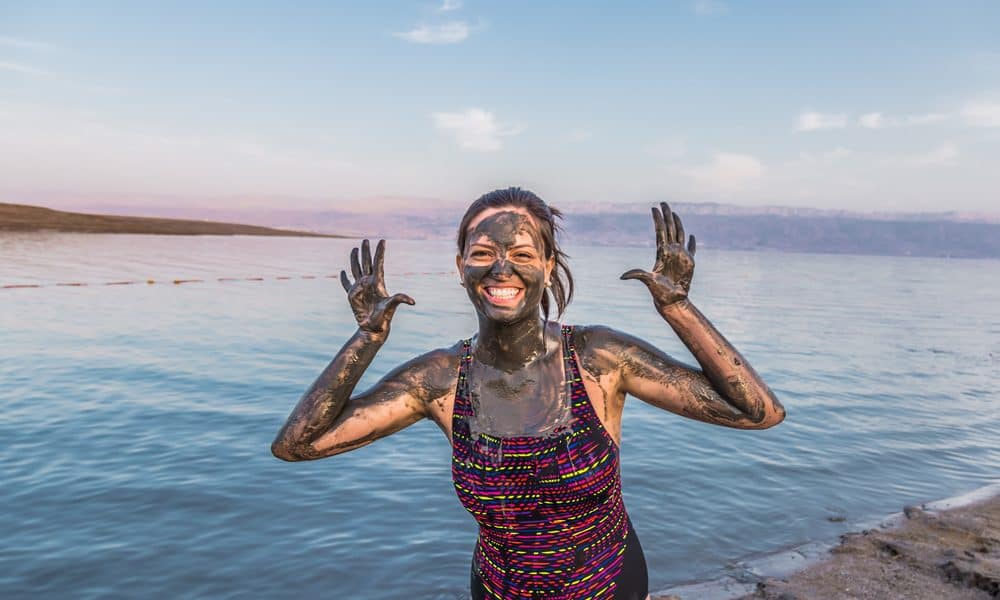 Jerusalem
Yad Vashem & solo time
Enjoy a lazy morning for a leisurely breakfast or a bit of a sleep-in. If you are an early riser, you will be rewarded with a beautiful sunrise over the Dead Sea. Mid-morning we will start our journey to Mount of Olives for a panoramic view of the Old City of Jerusalem before visiting Garden of Gethsemane (Church of All Nations) on our way to The Holocaust Museum, Yad Vashem.  You will have time to explore the museum at your own pace. This evening is free to explore modern Jerusalem with your fellow travelers. Meals: breakfast
JERUSALEM
Outdoor market & shabbat dinner
Today is a special day in Jerusalem with the city bustling in preparation for Shabbat. This morning we'll join the crowds at Machane Yehuda Market for prime people watching and a tour of the different food stalls. You'll have free time to enjoy the city on your own or with your fellow travelers before meeting again in the evening for traditional Shabbat dinner at a synagogue. Meals: breakfast and dinner
BETHLEHEM, WEST BANK & OLD JERUSALEM
Banksy Museum, falafel stop & Women Waging Peace
This morning we will visit the Church of the Nativity in Bethlehem and walk along the Separation Wall at the Walled Off-Hotel and the Museum, better known as the Banksy Museum. Here we'll learn more about the quirky yet important cultural and political references of the mysterious street artist. Before we return to Jerusalem, we'll stop for falafel for lunch and see a little more of Bethlehem. When we return to Jerusalem, we'll explore the Old City, Church of the Holy Sepulcher, the bazaar, Jaffa Gate, and the Christian Quarter.  This evening, we will meet an activist from Women Waging Peace, an organization of female peacemakers of all backgrounds doing important work in this region. Meals: breakfast and lunch
RAMALLAH, WEST BANK
Western Wall, Dome of the Rock & visit a woman's home in Palestine
This morning we'll visit the Dome of the Rock courtyard in the Arab quarter of Old Jerusalem and the Wailing Wall, also known as the Western Wall. We'll continue to Ramallah for a short tour of the city, including Yasser Arafat's tomb. A Palestinian female guide will join us to discuss the culture and status of women in Palestine and explore her home learning about her life and the impact the conflict has had on this region. When we return to Jerusalem in the afternoon, we will meet a woman from an important organization empowering and supporting women to leave Orthodox Judaism. The rest of the afternoon and evening are free. Meals: breakfast
NABLUS, WEST BANK
Olive oil soap factory, cooking class & visit the Samaritans
Today you will experience a checkpoint between Israel and the Palestinian Territories with your guide. One of the largest cities in the West Bank, we'll taste Nablus' famous knafeh, a traditional Abrabic desert, and visit an olive oil soap factories.  Our female guide for the day is from an organization working to train and employ local women and preserve Palestinian culture. After a tour of Old Nablus, we will be welcomed into an Arabic food cooking class and enjoy our last day's lunch with the women there. After lunch, we'll visit the Samaritans on Mount Jerazim and learn about this small minority in both Israel and Palestine. We'll return to our hotel in Jerusalem for the night. Meals: breakfast and lunch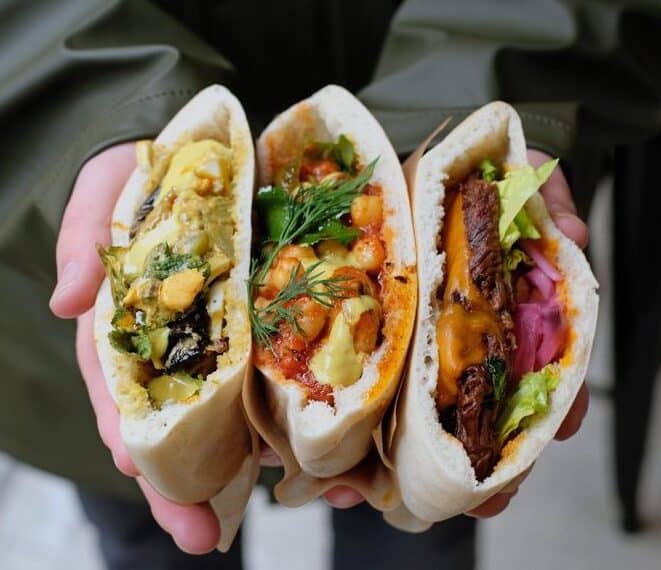 Farewell for now! Check out is at 11am, and you are welcome to make your way to Tel Aviv whenever you like. If you want more time to explore the beachy cultural hub of Tel Aviv, we recommend booking a few more nights that we can help arrange. Otherwise, share a ride to the airport with your new friends that your guide can book for you. Meals: breakfast
Hand-picked Accommodation
Our accommodation is carefully chosen to give you the best combination of comfort, location, and style. These are photos from our collection of favorite hotels and guesthouses to give you a sense of the accommodation you can expect with on your Meetup Tour. All of our accommodation is carefully chosen to give you prime locations and many have gorgeous views. 
Not only is it located right by the beach, it is a hotel covered inside with local art by Israeli artists. There is included wine and snacks all day long and a delicious and healthy breakfast. It's a boutique hotel in a perfect Tel Aviv location.
We love this hotel for its luxe vibes, gorgeous private beach, sunny pools, and delicious food. Spend some free time here to float in the Dead Sea and choose a spa treatment without the crowds of day pass visitors.
Located in Nahalat Shiva, it's walkable to many sites as well as trendy bars and restaurants. The hotel itself is both sleek and modern in design and is a perfect, comfortable stop between adventures.
Arrival: 
Ben Gurion Airport (TLV)
We strongly recommend that you arrive by 3pm to make it in time for the welcome meeting. Your airport transfer will meet you with a sign with the SoFe Travel logo when you exit the airport. The transfer will take you from the airport to our group hotel in Tel Aviv. If fellow travelers arrive around the same time, we'll bring you to the hotel together.
Departure:
Ben Gurion Airport (TLV)
Hotel check out is at 10am. You are welcome to leave any time today. Ask your guide to help you arrange a ride to the airport or share a transfer with fellow travelers. Please note that the tour ends in Jerusalem, not Tel Aviv. It's an easy train ride or a 1 hour drive to the airport. 
International airfares
Visa fees if applicable 
Travel insurance (mandatory for all travelers)
Airport drop off
Covid PCR test(s) if required
Any meals not listed under inclusions
Any optional activities as indicated in the itinerary
A non-refundable $500 deposit is required to hold your spot.
Final payment is due 60 days before departure.
Pay as much as often as you like until the due date.
If you cancel your spot earlier than 60 days before departure, you can apply your payment to any trip within the next year.
No refunds on deposits.
Most countries, including the USA, UK, Canada, and Australia, do not need a visa to enter Israel for less than 90 days. Israel will not stamp your passport, instead you will receive an entry and exit card. 
The itinerary is subject to change due for any reason – weather, unexpected cancellations, impromptu local opportunities, or surprise additions.
All bookings are subject to our terms and conditions.
Comprehensive travel insurance is mandatory or you may be refused to join the tour. See our guide for help choosing a plan.
This tour was epic in every way
"This was my 2nd solo trip with SoFe. I initially went to Bali and because that tour was so good I decided to go to Egypt meetup and I am so happy that I did. This tour was EPIC. I am even planning on going on this same tour again to experience it all over again!" Aihee R. | Egypt & Bali 
"I'm 100% going to book another trip, although this one will be hard to beat. This trip was everything and more I could ever ask for. I saw places I only ever saw in photos, experienced "Egyptian Hospitality" first hand, had stereotypes of the middle east shattered, watched the sunrise over the Sahara, swam in the Nile AND the Red Sea, and danced to the sound of Nubian drums on a felucca at sunset on the Nile. How could a girl ever ask for more? This trip was the perfect blend of history and education, culture, great food, bucket list items completed, and topped off with even better company." Dani B. | Egypt
The Egypt Meetup was life-changing.
"The Egypt SoFe trip was life-changing, truly! From our amazing egyptologist guide, Sameh, to the sites and wonders of Egypt, and the amazing women that I got to meet and travel with, it was extraordinary. The experiences shared and the memories made are unparalleled and will hold a place in my heart forever. Thank you SoFe Traveler Network." Darlyne M. | Egypt
We looove to collect and share photos from our Solo Female Traveler Meetup Tours. To see more images from Egypt, check out the stories on our Instagram! @solofemaletravel. When you travel with us, tag @sofetravel so we can find your posts.